FIRST ALERT: Idalia To Impact SC Wednesday!
TROPICAL STORM AND STORM SURGE WATCH IN EFFECT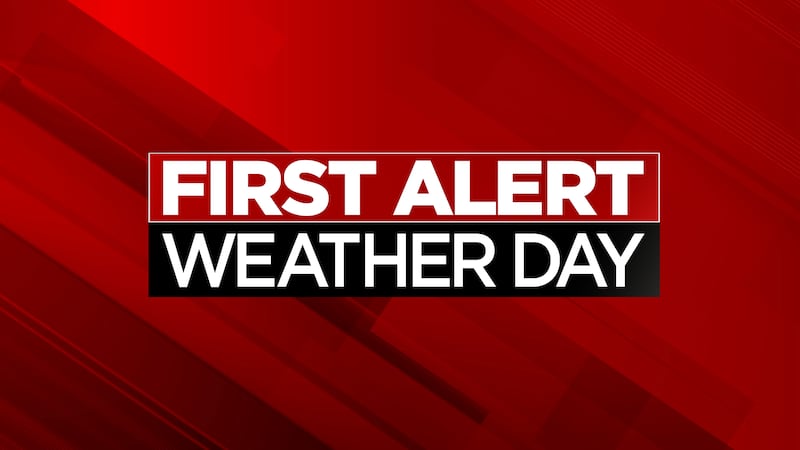 Published: Aug. 28, 2023 at 6:41 AM EDT
|
Updated: Aug. 29, 2023 at 12:03 AM EDT
CHARLESTON, S.C. (WCSC) - Tropical Storm Watch and Storm Surge Watch in effect from Georgetown County line to GA State Line. FIRST ALERT WEATHER DAYS have been issued for Wednesday and Thursday for potential impacts from Tropical Storm Idalia. The weather will be fairly quiet Tuesday morning ahead of Idalia's entrance into the Southeast weather picture. The chance of rain will increase slightly on Tuesday afternoon with scattered showers and storms. The bulk of the precipitation from Idalia will occur on Wednesday/early Thursday morning. We'll keep you updated!
The storm is forecast to become a major hurricane and make landfall along the big Bend area of Florida with 120 mph winds. Local impacts will include heavy rainfall, gusty winds, flooding, and isolated tornadoes can't be ruled out, mostly along the coast. Flooding because of moon tide is likely and adding any on shore wind componant will only enhance and increase the amount of water. Track of the storm is critical to how long onshore winds last and the trajectory of those winds. Tide is at 8:24 PM at 6.8 and forecast to 8 feet or better. Flooding starts at 7 feet downtown.
Tropical storm force winds are also now more likely along the coast. Forecast is for 60 mph high end system to move across our area Wednesday into early Thursday morning.
TIMING: Starting Wednesday morning through sunrise Thursday. The worst part of the storm from 3pm Wednesday through 2-4 AM Thursday given the current track and speed. This will be adjusted with future models and fine tuning.
Impacts:
Rainfall: 2-6″
Winds: gusts 40-60 mph (mostly coastal)
Tornado: low but not zero.
Flooding: High Wednesday evening/night. Moon tides plus heavy rains equal flooding.
Rip Currents: High
TUESDAY: Sun & Clouds. Scattered Rain/Storms. High 90.
WEDNESDAY: Rain Likely. Breezy/Windy Conditions. High 83.
THURSDAY: Clearing. High 82.
FRIDAY: Sunny Sky, mainly dry. High 85.
SATURDAY: Sunny Sky. High 86.
SUNDAY: Mostly Sunny. High 89.
LABOR DAY: Partly Cloudy. High 90.
Copyright 2023 WCSC. All rights reserved.