Man airlifted to hospital after high-speed crash on I-95
Published: Sep. 5, 2023 at 4:50 AM EDT
|
Updated: Sep. 5, 2023 at 6:36 AM EDT
COLLETON COUNTY, S.C. (WCSC) - Rescue crews airlifted a man Sunday afternoon after a high-speed crash left a driver trapped in the wreckage.
Colleton County Fire-Rescue says the crash happened at approximately 7:16 p.m. Sunday on Interstate 95. Rescue crews say a northbound vehicle left the interstate at a high rate of speed, entered a wooded median, struck a tree and overturned.
A paramedic got into the vehicle through the broken rear window to begin treating the driver.
Crews removed a portion of the vehicle's roof after clearing tree branches and limbs to free the man inside.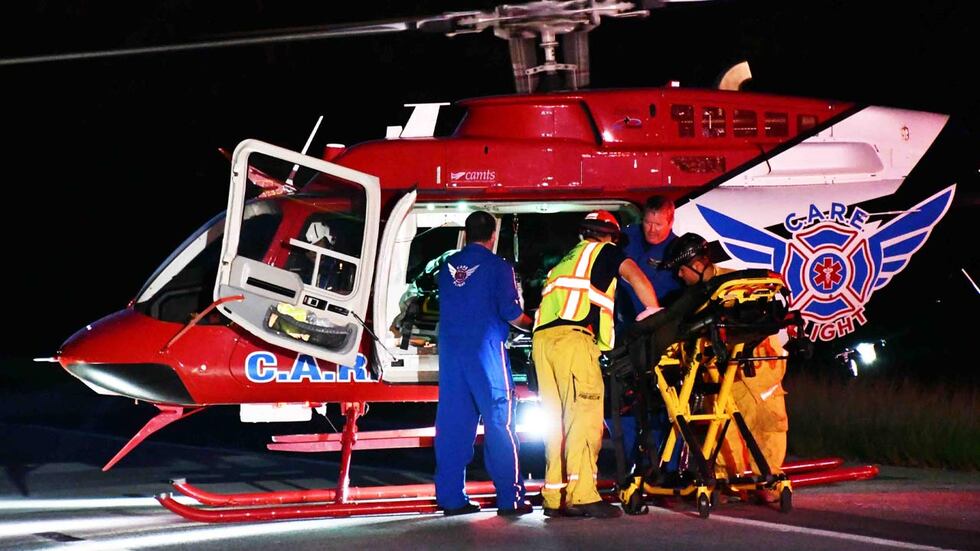 CARE Flight airlifted the victim to Trident Medical Center. There was no immediate word on the man's condition as of Tuesday morning.
The South Carolina Highway Patrol is investigating what led to the crash.
Copyright 2023 WCSC. All rights reserved.