Warm Night Ahead... Hot Thursday On Tap!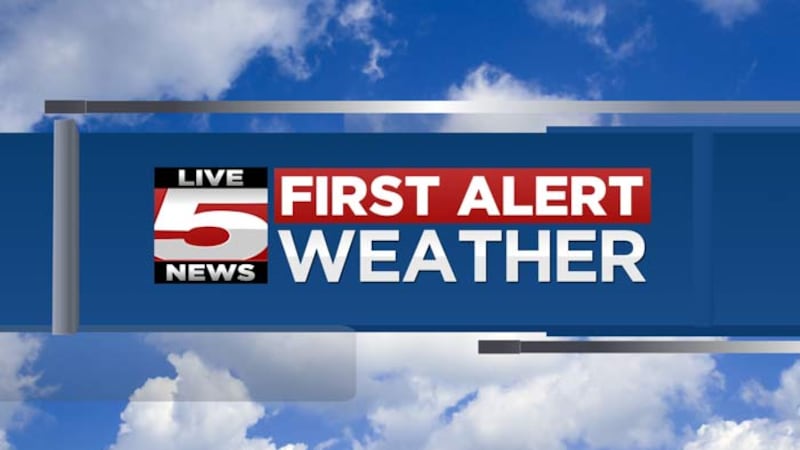 Published: Sep. 6, 2023 at 8:33 AM EDT
|
Updated: Sep. 6, 2023 at 6:19 PM EDT
CHARLESTON, S.C. (WCSC) - More above normal temps expected as we move towards the end of the week. The heat has returned and near record highs are expected again tomorrow. Our dry stretch of weather ends tonight before the rain chances start to increase once again as a cold front nears the area. There is a small chance of rain through Thursday with scattered rain and storms possible on Friday and Saturday. The increased cloud cover and rain chances, caused by a cold front, will help to bring the temperatures down into the upper 80s for highs by the weekend.
TROPICAL: Hurricane Lee is forecast to become a major hurricane by the weekend as it moves WNW across the open Atlantic Ocean, east of the Lesser Antilles. Current forecasts keep Lee out of the Caribbean and place the storm north of Puerto Rico early next week. Many long range models are showing a potential curve out to sea, away from the US, next week. It is too early to guarantee any long range track of this storm at this time. We'll keep you updated on this storm!
TONIGHT: Fair & Warm, Low 72.
THURSDAY: Partly Cloudy. Mainly Dry. High 95.
FRIDAY: Sun & Clouds. Scattered Rain/Storms. High 91.
SATURDAY: Sun & Clouds. Scattered Rain/Storms. High 88.
SUNDAY: Partly Cloudy. Isolated Storms. High 88.
Copyright 2023 WCSC. All rights reserved.