Showers Possible Friday Afternoon! Monitoring Powerful Hurricane Lee.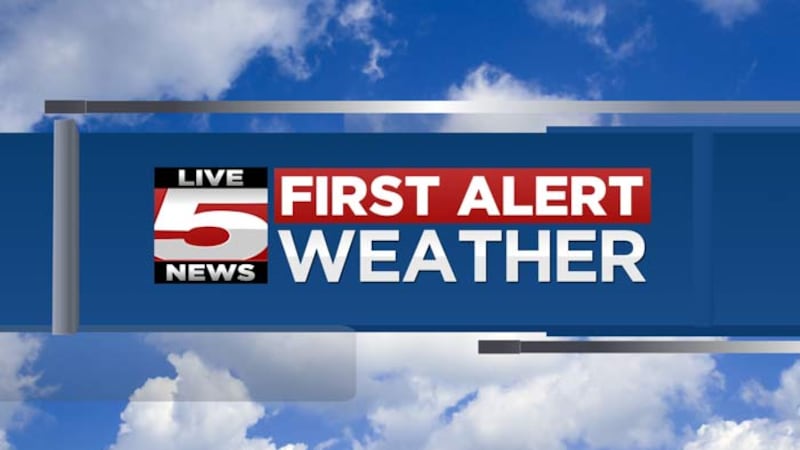 Published: Sep. 7, 2023 at 7:55 AM EDT
|
Updated: Sep. 7, 2023 at 10:24 PM EDT
CHARLESTON, S.C. (WCSC) - A cold front is moving east and will stall along the South Carolina coast keeping us with the chance of pop-up showers and thunderstorms Friday, Saturday and Sunday. Highs will be a bit cooler in the lower 90′s on Friday and back into the upper 80′s by the weekend. Look for 80′s next Monday, Tuesday and Wednesday with a slight chance of a pop-up shower or thunderstorm.
TROPICS: Hurricane Lee continues to move westward across the open Atlantic Ocean, east of the Caribbean. Lee is a dangerous and major hurricane which could become a Category 5 Friday. Lee should be located north of the islands over the weekend and the model consensus is showing a turn north which would keep it well to our east and no threat to South Carolina. We are cautiously optimistic and will continue to monitor the model trends. We'll keep you updated!
FRIDAY: Sun & Clouds. Scattered Rain/Storms. High 91.
SATURDAY: Sun & Clouds. Scattered Rain/Storms. High 87.
SUNDAY: Partly Cloudy. Isolated Rain/Storms. High 88.
MONDAY: Partly sunny, slight storm chance, High 88.
TUESDAY: Slight storm chance, High 89.
WEDNESDAY: Scattered storm chance, High 87.
Copyright 2023 WCSC. All rights reserved.