Murrells Inlet man pleads guilty to fatally shooting Vietnam veteran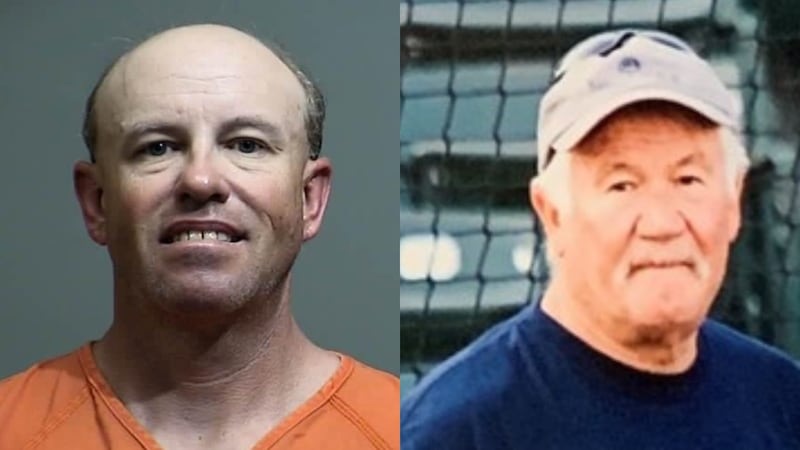 Published: Sep. 8, 2023 at 8:53 AM EDT
|
Updated: Sep. 8, 2023 at 1:22 PM EDT
MURRELLS INLET, SC (WMBF) - A Murrells Inlet man admitted to fatally shooting a 76-year-old veteran who, according to prosecutors, was trying to protect his daughter.
James Charles Lewis, 47, pleaded guilty on Thursday as part of a negotiated plea to murder and attempted murder.
A judge sentenced Lewis to 40 years for murder and 30 years for attempted murder. The 15th Circuit Solicitor's Office said those were the maximum sentences recommended by the state for those charges.
The Georgetown County Sheriff's Office, which led the investigation, was called out in April of 2022 to Wachesaw Road in Murrells Inlet. Prosecutors said Lewis shattered a sliding glass door, breaking into a home where he used to live with his former girlfriend.
PREVIOUS COVERAGE: Suspect in deadly Murrells Inlet shooting detained, deputies say
Lewis was armed with a rifle when he entered the home and saw his ex's father, James Allen "Jimbo" Thomas. Thomas came down from Ohio to Murrells Inlet to protect his daughter amid threats from Lewis.
Thomas, a Vietnam veteran, tried to disarm Lewis, and Lewis was shot in the process. But then prosecutors said Lewis was able to gain control of the rifle and shot Thomas three times, killing him instantly.
Lewis then went to his ex's room and shot her twice, including once in the head, the 15th Circuit Solicitor's Office said. Although the ex was "gravely" injured, she did survive.
In court, Lewis, who had no previous significant criminal record prior, confessed to the crimes. He also apologized to the family and said "They only tried to love me."
"James "Jimbo" Thomas' widow and daughters tearfully spoke during the hearing about their loss of the family's patriarch, and the injuries to his surviving daughter," a news release from the solicitor's office reads. "About 40 people including friends and extended family submitted letters to the Court regarding the character of Thomas and how his death and the injuries to his daughter impacted their lives."
Lewis' sentences will run concurrently. He will not be eligible for parole or early release.
In the news release, the solicitor's office praised the "quick" actions of a passing motorist. The agency said the motorist called 911 and likely saved Thomas' daughter's life.
Copyright 2023 WMBF. All rights reserved.