Viewers record waterspout near Kiawah Island
Published: Sep. 10, 2023 at 1:18 PM EDT
|
Updated: Sep. 11, 2023 at 12:25 AM EDT
CHARLESTON COUNTY, S.C. (WCSC) - Witnesses reported a waterspout that touched down in the Kiawah Island area Sunday morning during quick-moving storms in the area.
Viewer Robin Moody recorded a video from Sunset Cay Marina at approximately 11 a.m. Elizabeth Connor shot a still image of the waterspout on Kiawah Island by the Ocean Course clubhouse as well.
Waterspouts are similar to tornadoes over water, according to the National Weather Service.
"We have coastal thunderstorms that sometimes spin up waterspouts, which are common with these types of storms," Live 5 First Alert Chief Meteorologist Bill Walsh said.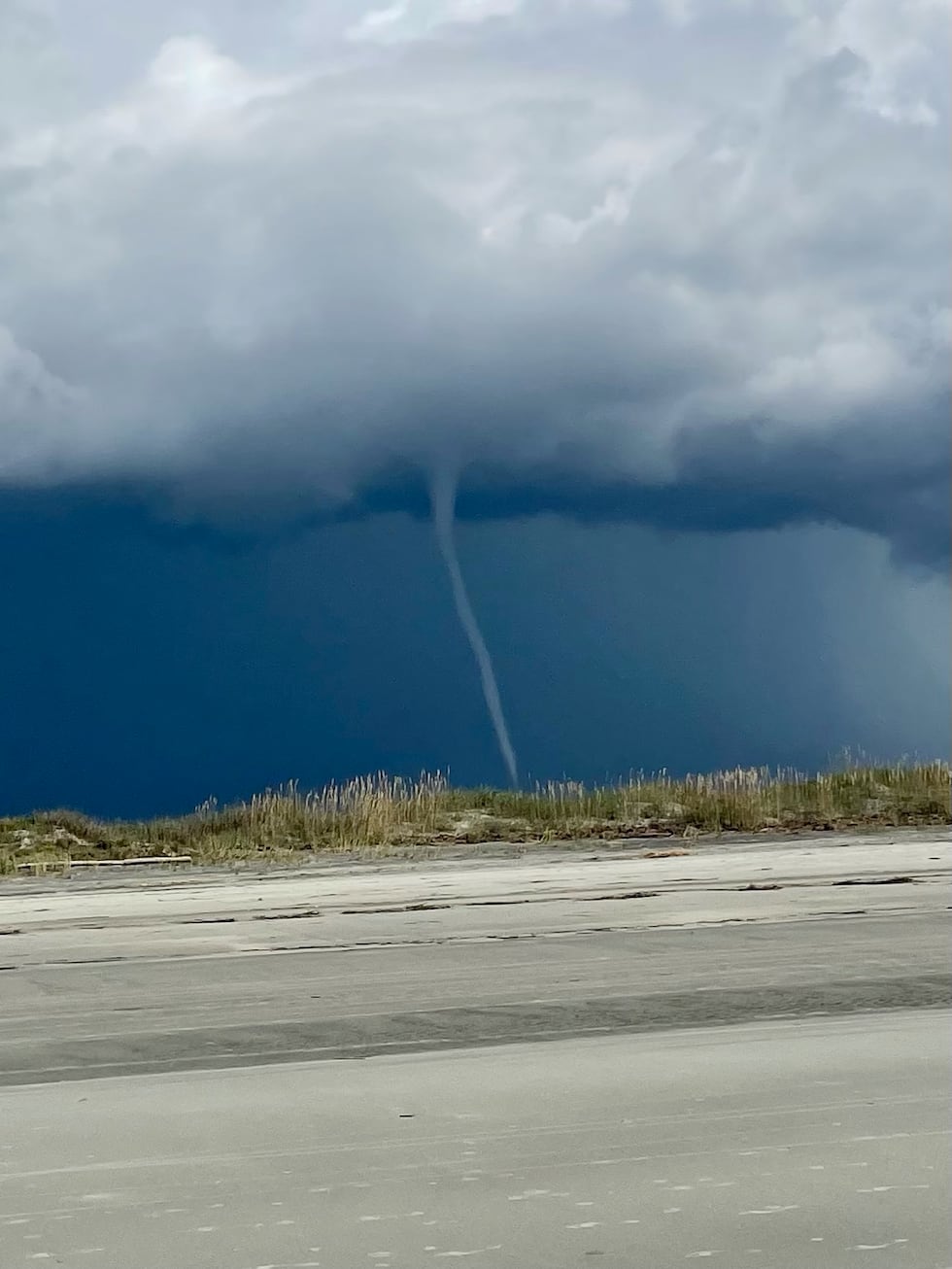 They have the same characteristics as a land tornado. They are associated with severe thunderstorms, and are often accompanied by high winds and seas, large hail, and frequent dangerous lightning.
If you captured the waterspout on camera, please share it at www.live5news.com/showus.
Copyright 2023 WCSC. All rights reserved.