Charleston Police arrest 2 on drug charges
Published: Sep. 20, 2023 at 2:27 PM EDT
|
Updated: Sep. 20, 2023 at 3:11 PM EDT
CHARLESTON, S.C. (WCSC) - Charleston Police say two men are facing charges in an investigation into "street-level drug sales" in the city.
Anton Shamir Polite, 34, of North Charleston, is charged with five counts of distribution of cocaine base, five counts of distribution within close proximity of a school and trafficking cocaine base, Sgt. Anthony Gibson said.
Benjamin Davis, 31, of North Charleston, is charged with manufacturing and distribution of cocaine base, Gibson said.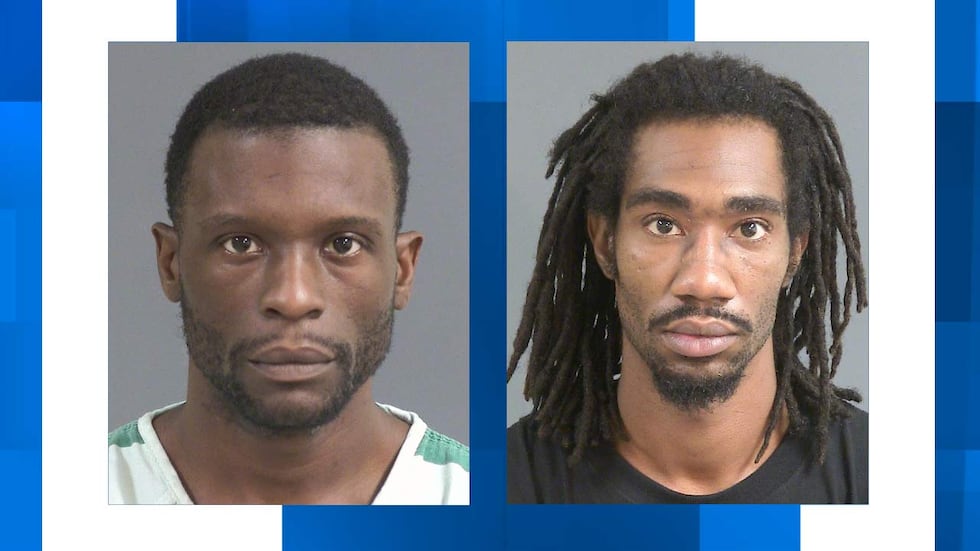 The arrests came after the police department's Special Investigations Unit and the SWAT Team executed a search warrant at a home on Addison Street Wednesday.
Gibson said the SWAT Team was activated "to ensure the safe and secure execution of the warrant" and to help in arresting the primary subjects of the investigation.
Anyone with information on further illegal drug sales in the city is asked to call the Special Investigations Unit at 843-724-5074 or report it anonymously to Crime Stoppers of the Lowcountry at 843-554-1111.
Copyright 2023 WCSC. All rights reserved.