Bridge damaged in early-morning train derailment must be replaced, SCDOT says
Published: Sep. 20, 2023 at 10:20 AM EDT
|
Updated: Sep. 20, 2023 at 4:59 PM EDT
YEMASSEE, S.C. (WCSC/WTOC) - The South Carolina Department of Transportation says it is working to replace a bridge damaged early Wednesday on the Beaufort-Hampton County line when several train cars derailed.
The derailment involved a CSX freight train and happened at approximately 7 a.m., Yemassee Police spokesman Matthew Garnes said. Police said several cars derailed and one or more of the derailed cars struck a viaduct that caused structural damage.
Late Monday afternoon, Secretary of Transportation Christy Hall said SCDOT engineers determined the bridge over the railroad will need to be replaced.
"SCDOT is taking immediate action in the aftermath of today's train derailment," Hall said. "We recognize the critical need for passenger and freight movement and we are working quickly alongside our partners to restore rail service. I have asked our team to pursue an emergency procurement to expedite the replacement of this bridge. We will move as quickly as possible to get this corridor reopened to vehicular traffic."
Garnes said U.S. Highway 17 Alternate was closed from Castle Hall to Pocotaligo Road. A signed detour has been put in place for drivers in the area.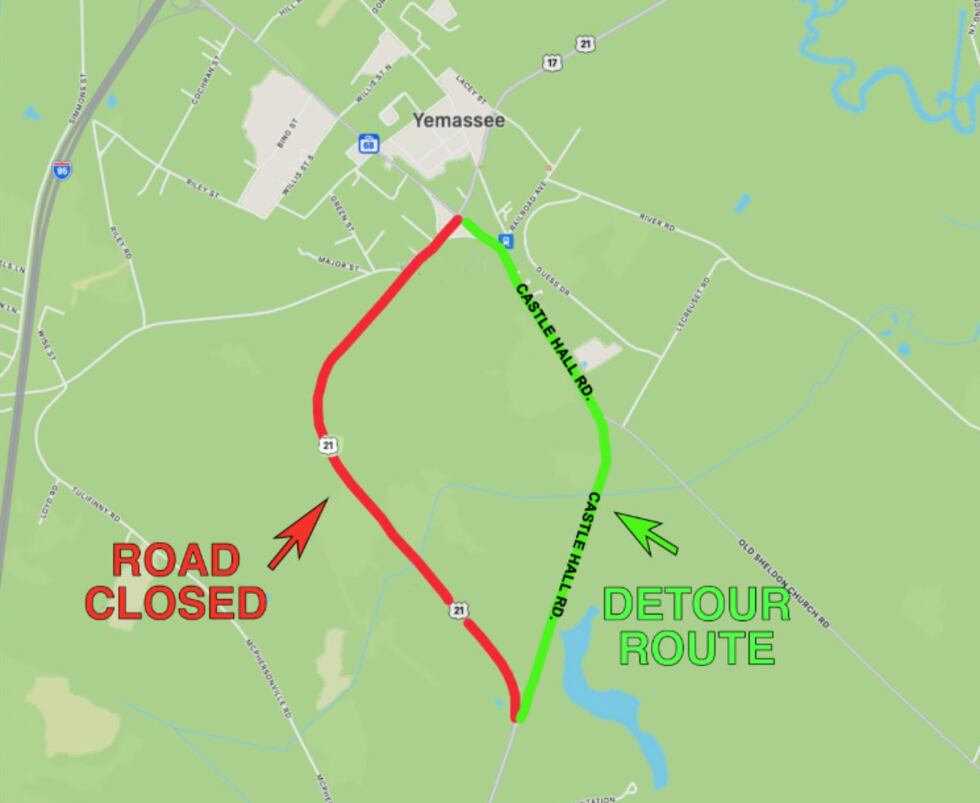 Garnes said no injuries were reported. While he said GSX called the derailment "minor," damage to the bridge on Frampton Road was considered "significant."
Replacement of the bridge could take a few weeks.
Officials from CSZ said two of the cars that derailed were empty and the other was loaded with steel. No hazardous materials were involved, CSX said.
Copyright 2023 WCSC/WTOC. All rights reserved.