A few showers possible as low pressure stays offshore!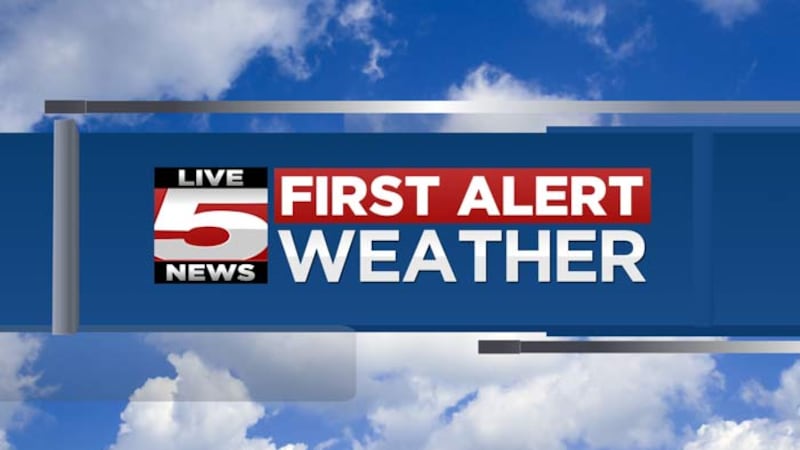 Published: Sep. 21, 2023 at 9:44 AM EDT
|
Updated: Sep. 21, 2023 at 11:11 PM EDT
CHARLESTON, S.C. (WCSC) - The National Hurricane Center is tracking potential tropical cyclone sixteen off of the southeast coast which will move northward in the Atlantic over the next few days. It may acquire some subtropical characteristics as it moves toward North Carolina before making landfall along coastal NC. The area of low pressure will likely become a Subtropical Depression or Subtropical Storm (Ophelia).
Regardless of this storm being named or not, it appears that it will pass far enough offshore to limit impacts along our coast. The heaviest rain should stay offshore - in fact, it may bring little to no rain for many. The best chance of rain will be along or north of I-26 where the outermost rain bands may brush the area Friday afternoon/evening. It will be breezy Friday and Friday night with gusts to 30-35 mph. Along the beaches, and in Georgetown County, we may see wind gusts over 40 mph depending on the eventual track of the storm.
Conditions will improve dramatically through the end of the weekend! Some spots may even see pleasant weather return by Saturday afternoon. Highs will return to the 80s on Sunday with sunshine.
FRIDAY: Mostly Cloudy. Showers Possible. Breezy. High 78.
SATURDAY: Sun & Clouds. High 80.
SUNDAY: Partly Cloudy. High 84.
Copyright 2023 WCSC. All rights reserved.