Stall High School student charged after stabbing another student
Published: Sep. 25, 2023 at 4:33 PM EDT
|
Updated: Sep. 26, 2023 at 8:50 AM EDT
NORTH CHARLESTON, S.C. (WCSC) - The North Charleston Police Department says a student is facing charges in connection to a stabbing at Stall High School Monday afternoon.
A student believed to be responsible for the stabbing was arrested by officers with the North Charleston Police Department, according to spokesperson Harve Jacobs. Police responded to the incident at approximately 12:48 p.m., a call log from the agency states.
The student was taken into custody and is charged with having a weapon on school grounds, Jacobs said.
The Charleston County School District confirmed in a message sent to parents Monday afternoon that a student was hospitalized following the stabbing.
A message from Principal Steve Larson stated one student stabbed another with a knife during a fight in a hallway.
"While I can't go into many more details about the incident, I can confirm EMS transported one student, and the other student involved was quickly detained by law enforcement," Larson said. "We believe this situation was connected to an earlier interaction related to one of the individuals involved; this was not random nor a school-wide threat."
Larson said the school will follow the district's disciplinary protocol "to address the matter thoroughly."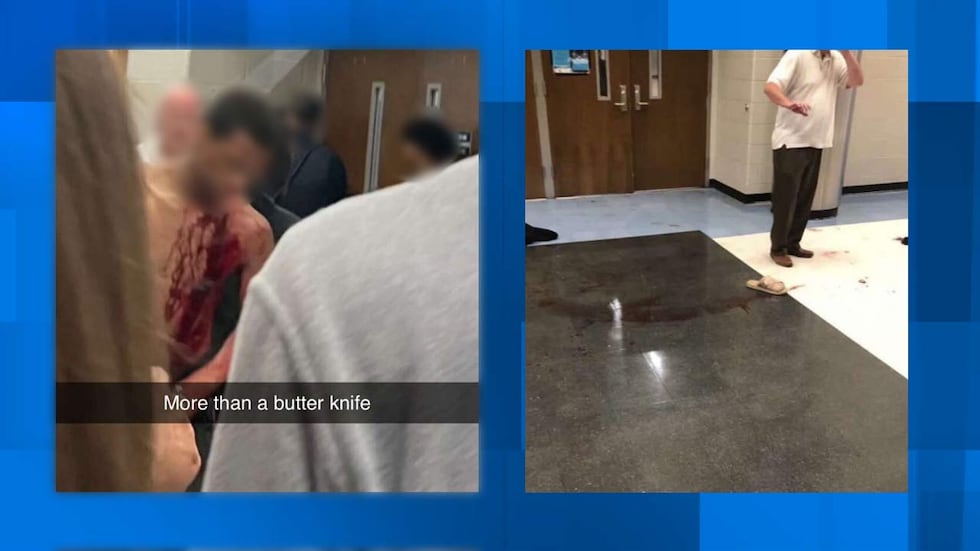 He said the school will conduct an eLearning day on Tuesday to allow the staff to "meet to review any relevant information, discuss any additional protocols needed for Wednesday, and provide on-demand mental health support for anyone needing it."
Afterschool activities for Monday and Tuesday are canceled.
The message sent to parents did not identify either student or provide their ages.
The North Charleston Police Department says the investigation is ongoing.
This is a developing story. Check back for updates.
Copyright 2023 WCSC. All rights reserved.