Daniel Island high school senior takes part in LTP Challenger Tournament in Mt. Pleasant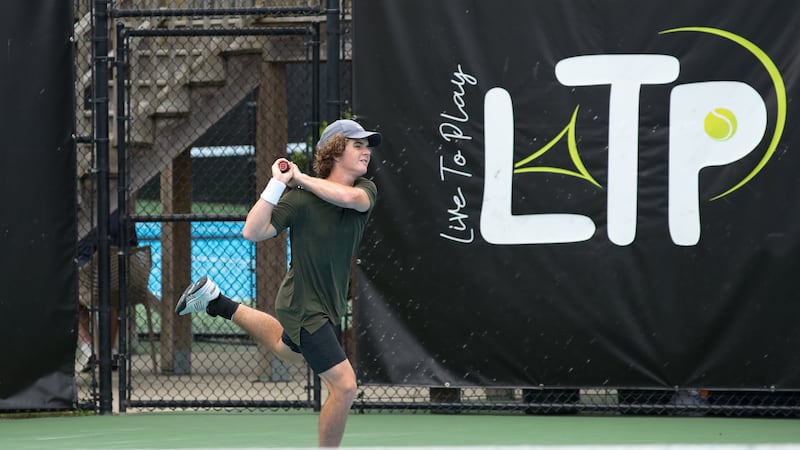 Published: Sep. 27, 2023 at 7:53 PM EDT
CHARLESTON, S.C. (WCSC) - Lowcountry native Jake Smith got a taste of what it's like to go against some of the best tennis players in the world on Wednesday.
Smith, a senior at LTP Scholars on Daniel Island, earned a wildcard into the doubles draw of the LTP Challenger Tournament in Mt. Pleasant and, along with his partner Carter Pate, took on the top ranked team in the tournament Evan King and Reese Stalder who are ranked in the top 100 in the world.
The duo put up a good fight against the pros but were eliminated in the first round 6-1, 6-1.
But for Smith, he knew even before the match this would be a memorable day. "It will be a huge highlight of my career." Smith said. "It's something I'll never forget."
"Jake has grown into a leadership role within LTP Academy and LTP Scholars and he deserves a chance to compete against the very best in our sport," Tournament Director Patrick Hieber said. "In addition, his exceptional volleys and overall great hands make him a naturally gifted doubles player."
Smith, who's committed to play at the College of Charleston next season, comes from a tennis rich family. His mother played at the University of Pennsylvania while his older brother plays at Clemson and his younger brother is ranked in the top 20 nationally for his age group.
The LTP Challenger Tournament continues in Mt. Pleasant this week. It's an ATP Challenger Tour event that features some of the top ranked men's tennis players in the world in addition to many up and comers.
Copyright 2023 WCSC. All rights reserved.