More sunshine, warmer as we head toward the weekend!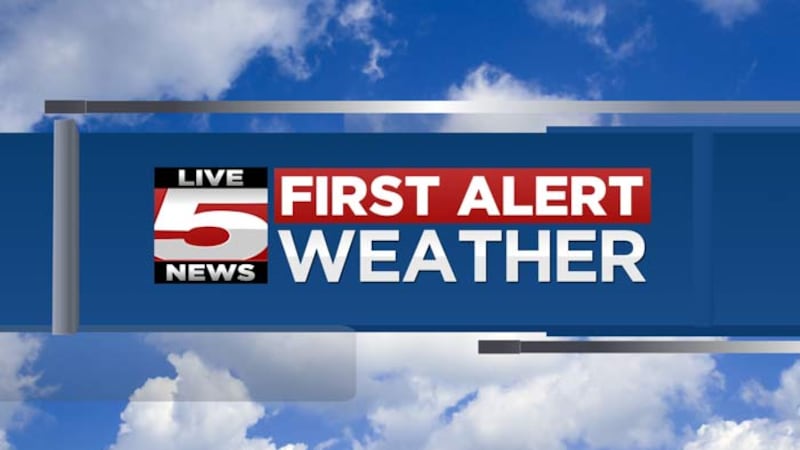 Published: Sep. 28, 2023 at 6:32 AM EDT
|
Updated: Sep. 28, 2023 at 11:22 PM EDT
CHARLESTON, S.C. (WCSC) - Conditions are improving as we head into the weekend! Gradually, we'll see more sunshine beginning Friday afternoon with beautiful weather by the weekend. Highs will climb in the low 80s Friday through the weekend with morning lows in the mid 60s. The weekend should feel great with highs in the 80s and sunshine.
Coastal flooding may be a problem again Friday morning. King tides and a northeasterly wind will combine to create tidal flooding around high tides over the next couple of days. High tide in the Charleston Harbor will occur around 8:32 AM and minor flooding is likely to occur again. A coastal flood advisory will be in effect from 6 AM to 10 AM Friday. Be alert for flooded roadways.
TROPICS: Tropical Storm Philippe continues to move slowly westward across the open Atlantic. Philippe is now joined by Tropical Storm Rina, in close proximity. It appears that neither of these storms will pose a threat to the United States any time soon, and most likely never. We'll keep you updated!
FRIDAY: Sun & Clouds. High 82. Low 65.
SATURDAY: Mainly Sunny. High 84. Low 64.
SUNDAY: Partly Cloudy. High 83. Low 63.
Copyright 2023 WCSC. All rights reserved.