Suspect killed K-9 before being fatally shot during manhunt, state agents say
Published: Sep. 27, 2023 at 1:10 PM EDT
|
Updated: Sep. 29, 2023 at 8:31 AM EDT
JOHNS ISLAND, S.C. (WCSC) - The man who led multiple law enforcement agencies on a 26-hour manhunt on Johns Island was fatally shot shortly after he killed a K-9 officer Thursday afternoon, the chief of the South Carolina Law Enforcement Division said.
Ernest Robert Burbage III, 38, died at the scene of an officer-involved shooting at approximately 2 p.m., SLED Chief Mark Keel said.
K-9 Rico was shot and killed by Burbage, Keel said, as SLED agents deployed the dog into a home where Burbage was believed to be hiding. SLED agents used a robot to clear as much of the home as possible, then sent Rico inside the home.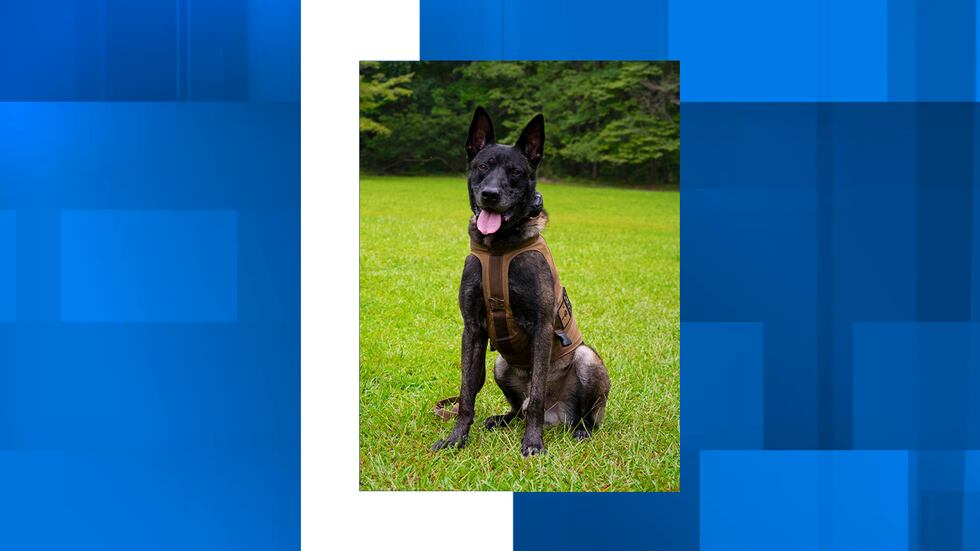 "Very shortly after he was inserted, there was a gunshot and he was killed," Keel said.
Burbage then exited the home through a window, presented a firearm at SLED agents, SWAT team members and Dorchester County Deputies and was fatally shot. Keel said Burbage died at the scene.
Rico was a 3-year-old Belgian Malinois mix who had been with the agency just over a year, he said.
"K-9 Rico participated in too many apprehensions to name," Keel said. "He was out almost every single day, working with our folks and working with sheriffs and city police departments across our state."
"This is a tough day. It's a tough day for law enforcement, but if it wasn't for Rico this could have been much, much worse," Charleston County Sheriff Kristin Graziano said. She thanked Keel for allowing them to use Rico in the search, saying the dog "definitely saved lives."
Graziano said Burbage was armed with a high-powered rifle at the time he was shot.
Deputies confirmed earlier on X, the platform formerly known as Twitter, that the threat to the public was over.
"Suspect is deceased," the post stated.
Deputies had been searching for Burbage, 38, since Wednesday afternoon. He was wanted in connection with two shootings that took place on Mary Ann Point Road on Johns Island. Deputies said Burbage now has an active warrant for attempted murder.
Deputies said members of the public need to continue to keep their distance from the area of Mary Ann Point Road, which deputies said was still "an active crime scene."
"We told you at 12:30 p.m. that we were going to stop this threat, we're going to remove this threat, and we did that," Graziano said. "It's, you know, never a good day when someone makes bad choices in your community that force us to respond in a way that somebody else gets killed. So it's a tough day for everybody. It's a tough day for this community. It's not something to be proud of. Nevertheless, it happened and we will move forward."
The post stated deputies intended to provide additional details later Thursday afternoon.
RELATED: GRAPHIC: Photos of blood-stained cap released as deputy recovers from shooting
The search for Burbage began Wednesday afternoon following a shooting that sent one person to the hospital. The shooting was reported in the area of Mary Ann Point and Chisolm Roads around 12 p.m.
Deputies said one person was shot and is at an area hospital. A vehicle was also damaged by gunfire.
A large law enforcement presence was reported outside of a home on Mary Ann Point Road around 6 p.m. Officials confirmed it was a standoff involving Burbage. Maj. Christina Moyer-Smith said it was an active scene and the public should avoid the area.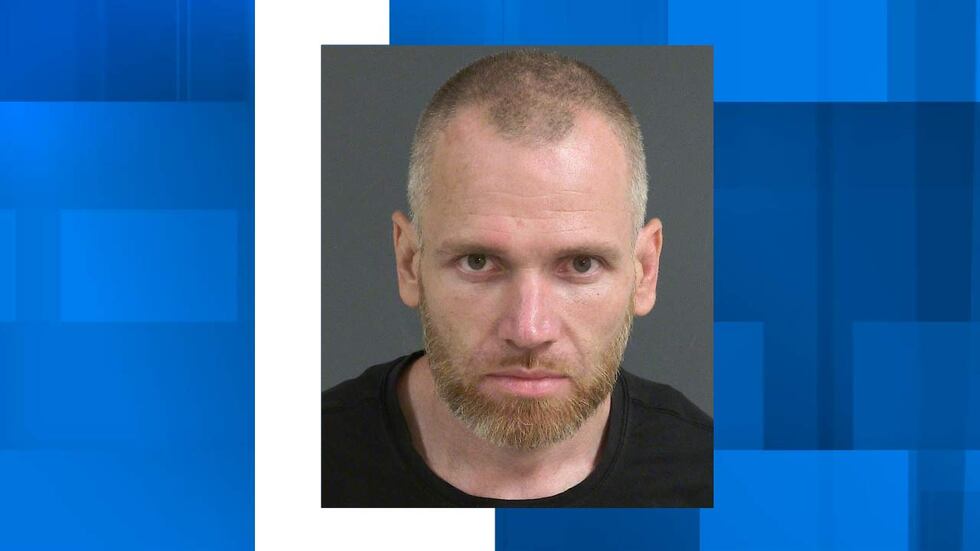 The search for Burbage prompted several schools in the area to close on Thursday. The Charleston County School District announced St. John's High School, Haut Gap Middle School, Angel Oak Elementary School, Edith L. Frierson Elementary School and Mount Zion Elementary would all be closed Thursday.
"The proximity of the search for a suspect near St. John's and Angel Oak, coupled with the impact to the bus lot located at St. John's that serves Johns and Wadmalaw Islands, led to this decision to exercise extreme caution. Surrounding areas may have impacted bus service today. First Student will be sending a specific message through its app.
"School principals will be in touch later this morning to confirm whether there will be plans for learning throughout the day. However, please know our staff understands the difficulty this situation creates for our families and staff, and schools will work to accommodate students.
"We ask that you continue to monitor police and media reports regarding this situation, and most of all, stay safe. We are thankful for your partnership always, but especially in these times," the district said in a statement.
SWAT Teams with Charleston and North Charleston Police Departments and SLED assisted the Charleston County Sheriff's Office in the search, Allen said.
Earlier on Thursday, Graziano announced a $10,000 reward for information that led to his capture. She said she believed Burbage was still in the same general area.
"I think he's tired. He's hungry. He's desperate. We have no information that he's injured. There's nothing that would indicate that he is," Graziano said. "But he's a human, he's subhuman. He is somebody that is tired. He's desperate. He has got to eat. He's got to sleep and we're going to find him. So it was just a matter of time before somebody sees does something somebody sees that and we're able to, you know, get to him and take him into custody."
Graziano urged people in the area to stay vigilant while the search went on.
Copyright 2023 WCSC. All rights reserved.