Calm, pleasant stretch of weather continues!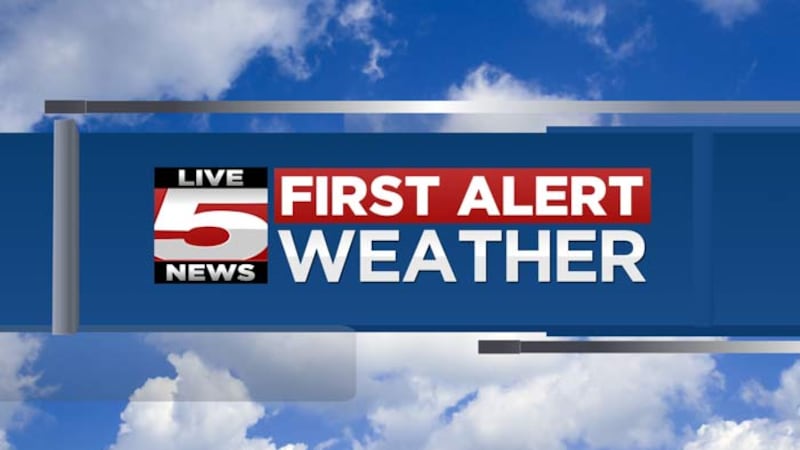 Published: Oct. 2, 2023 at 4:37 AM EDT
|
Updated: Oct. 2, 2023 at 10:05 PM EDT
CHARLESTON, S.C. (WCSC) - High pressure will provide a beautiful first week of October! Quiet, sunny weather is expected for the next couple of days. Highs will be in the low 80s. A disturbance near our coast will try to bring the chance of a few showers by Thursday and Friday. A strong cold front will move through this weekend, bringing a drop in temperatures from Saturday to Sunday. Highs will only reach the low to mid 70s behind the front on Sunday with morning temperatures in the 50s on Sunday and a few inland spots may drop into the 40s by early next week.
Tides continue to run very high and coastal flooding will be possible once again this evening. Tidal flooding will be possible through Wednesday before improving conditions are expected.
TUESDAY: Mostly Sunny. High 83, Low 62.
WEDNESDAY: Partly Cloudy. High 83, Low 64.
THURSDAY: Sun & Clouds. Slight Chance of Rain. High 84, Low 66.
FRIDAY: Sun & Clouds. Slight Chance of Rain. High 83, Low 65.
SATURDAY: Partly Cloudy. High 82, Low 55.
SUNDAY: Sunny Sky and Cooler. High 75, Low 54.
Copyright 2023 WCSC. All rights reserved.