3-year-old killed, two injured after domestic dispute in Beaufort Co., police say
Published: Oct. 2, 2023 at 12:10 PM EDT
|
Updated: Oct. 3, 2023 at 11:22 AM EDT
BEAUFORT, S.C. (WTOC) - A 3-year-old was shot and killed during a domestic incident in Beaufort on Sunday.
Two adults were also shot and are recovering, according to police.
The Beaufort County Corner identified the 3-year-old as Ariana Fair. Her cause of death was a gunshot wound.
The Beaufort Police Department said the toddler was being exchanged between two parties when a domestic argument broke out. It escalated and then shots were fired.
When officers arrived, they found a 26-year-old woman who had been seriously injured. At that time, a 25-year-old man and Fair were being taken the hospital. Fair died at the hospital.
No arrests have been made. Investigators are looking for Jonathan Tyleke Fair.
Beaufort Police Investigators have obtained warrants for Fair and he is wanted on charges of Murder, 2 counts of Attempted Murder, and Possession of a Weapon during a Violent Crime.
According to police, he frequents the Big Estates and Yemasee area.
Anyone who may have information about this incident is encouraged to contact Investigator Andersen at 843-322-7941, or the anonymous tip line at 843-322-7938.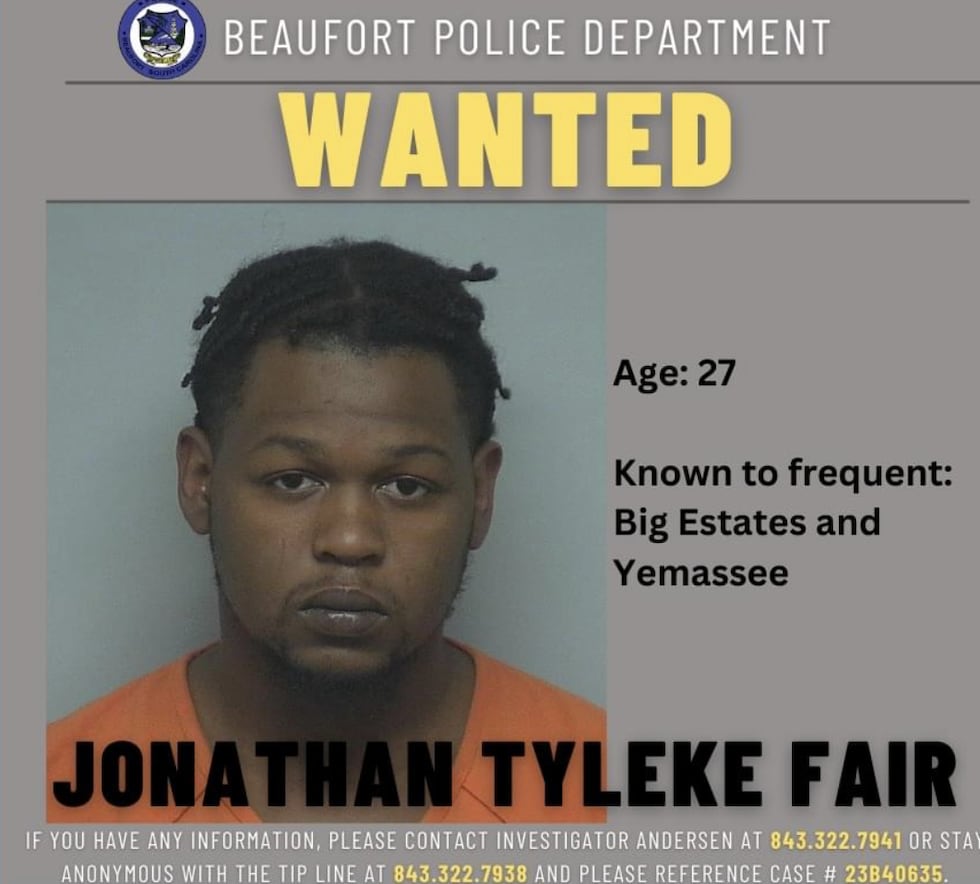 Copyright 2023 WTOC. All rights reserved.