New dashcam video shows Charleston mayoral candidate getting arrested for DUI
Published: Oct. 3, 2023 at 6:59 PM EDT
|
Updated: Oct. 3, 2023 at 7:13 PM EDT
MOUNT PLEASANT, S.C. (WCSC) - The arrest of a Charleston mayoral candidate who was charged with DUI can now be seen from the perspective of a patrol car.
Live 5 News obtained the dashcam video from a Freedom of Information Act request to the Mount Pleasant Police Department following Debra Gammons' arrest at the end of August.
"She's an attorney," arresting officer James Jacksa of Mount Pleasant Police said. "She was trying to do anything she could to get out of it."
Gammons' campaign website says she has 20 years of experience as an attorney and according to dash cam footage, she also wanted officers to know.
"I've prosecuted cases in which I've represented you as a police officer," Gammons said.
The footage starts with what officers say Gammons was "swerving all over the road." Jacksa says when they were face-to-face, she was slurring her words and smelled of alcohol.
In the video, Jacksa asks Gammons to step out of the car and "as an attorney, you know that you're required to." Police say she refused.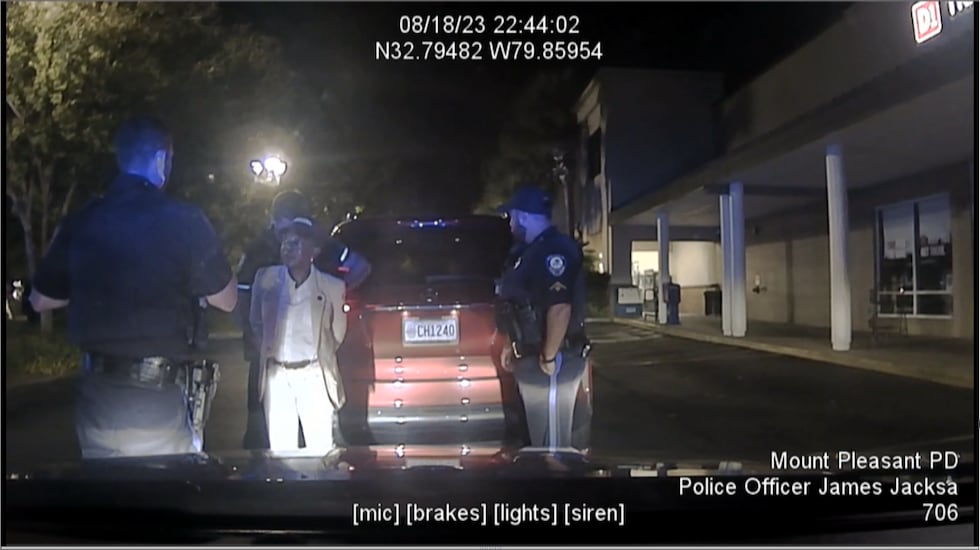 As time went on, Jacksa asked Gammons to step behind the patrol car in order to get out of the way of traffic. Gammons says she wanted to stay on the side of the car and told Jacksa that they were "not in the roadway."
Gammons then asked Jacksa to call his supervisor, which he did moments later, after asking Gammons how much she had to drink. Gammons did not answer the question but later asked Jacksa how much he had to drink. Jacksa responded with "Nothing. Only water."
Police say Gammons refused to complete a standardized field sobriety test and was then placed under arrest for driving under the influence. She then refused to submit a breath sample and signed a notice of suspension.
Gammons was booked into the Al Cannon Detention Center and was released on bond.
"I said, 'Ma'am, if you're an attorney and you teach Constitutional law, you should know there's a Supreme Court case that says you have to,'" Jacksa said. "She goes, 'That's not a real case.'"
Gammons has not responded to a request for comment.
Copyright 2023 WCSC. All rights reserved.