SC Attorney General argues ruling on freedom of speech for students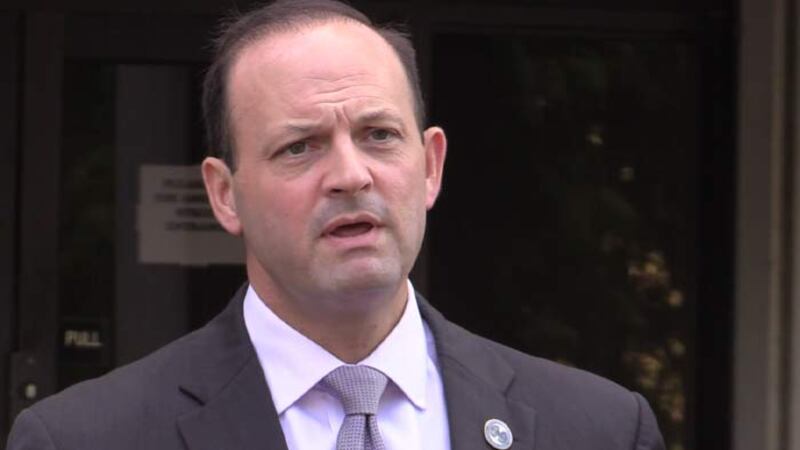 Published: Oct. 3, 2023 at 9:18 AM EDT
CHARLESTON, S.C. (WCSC) - South Carolina's attorney general is stepping up to challenge rulings in other states.
Attorney General Alan Wilson has led two multistate briefs aimed at defending the freedom of speech for students.
"Students have the right to respectfully share their beliefs and opinions at school and must not be compelled to speak or accept beliefs they do not hold. The classroom is one of the main places where students learn to disagree civilly and form their own opinions of the world," Wilson said. "It's troubling when speech is unlawfully restricted, but it's dangerous when only one type of speech, or one belief system, is censored. We're fighting back because students deserve the chance to express themselves, and if they can't learn how to disagree amicably as children, they'll grow into adults whose only solution to conflict is censorship and personal attacks to the other side."
In one case, Wilson is supporting a group of students in an Ohio school district who are fighting against a district pronoun policy that applies to students off campus and outside of school hours. The brief argues that the policy is unconstitutional because it violates the First Amendment's prohibition on government-compelled speech.
"The Policies unconstitutionally compel students to speak the Board's views on gender," the brief states. "The Policies thus contravene a 'fixed star in our constitutional constellation': 'no official, high or petty, can prescribe what shall be orthodox in politics, nationalism, religion, or other matters of opinion or force citizens to confess by word or act their faith therein.'"
In the second case, Wilson is supporting a student in a Massachusetts school who was barred from wearing a shirt that stated, "There are only two genders." The school said the shirt was considered hate speech and violated the dress code. Wilson argues that the school's dress code is unconstitutionally vague and that the student's shirt is protected by the First Amendment.
When the student wore a modified version of the shirt that said "There are only censored genders," the school still said he violated the dress code.
The brief argues, "Speech that is merely offensive to a listener is not enough to justify a restriction. After all, if 'there is a bedrock principle underlying the First Amendment, it is that the government may not prohibit the expression of an idea simply because society finds the idea itself offensive or disagreeable. And 'much political and religious speech might be perceived as offensive to some.'"
The Ohio case was filed in the Sixth Circuit Court of Appeals. The Massachusetts case was filed in the Sixth Circuit Court of Appeals.
Copyright 2023 WCSC. All rights reserved.