Pleasant, but hazy Wednesday ahead!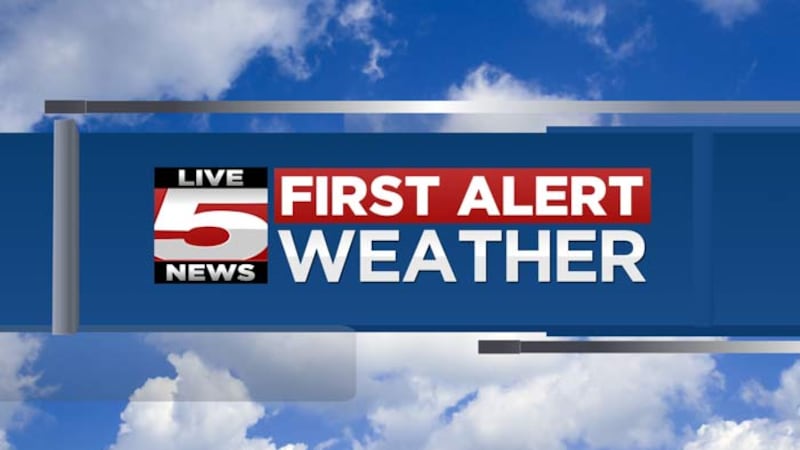 Published: Oct. 3, 2023 at 7:50 AM EDT
|
Updated: Oct. 3, 2023 at 11:01 PM EDT
CHARLESTON, S.C. (WCSC) - Another warm and dry day is on the way Wednesday before a coastal disturbance brings a few more clouds and a slight chance of rain for Thursday and Friday. Wildfire smoke emanating from Ontario, Canada has occasionally drifted overhead over the past few days. The smoke should thin out as we head through our Wednesday, and should be completely gone by the end of the week.
A strong cold front will come through this weekend bringing big temperature changes from Saturday into Sunday. Although this front is not expected to bring any rain, the coolest weather so far this Fall is on the way by Sunday! Highs will top out in the low 80s Saturday, low to mid 70s Sunday. Morning lows will cool into the mid 50s by Sunday morning and low 50s Monday. Some inland areas may drop into the mid to upper 40s by Monday morning!
WEDNESDAY: Partly Cloudy. High 83, Low 64.
THURSDAY: Sun & Clouds. Slight Chance of Rain. High 84, Low 67.
FRIDAY: Sun & Clouds. Slight Chance of Rain. High 83, Low 66.
SATURDAY: Partly Cloudy. High 83, Low 54.
SUNDAY: Sunny and Cooler. High 74, Low 52.
Copyright 2023 WCSC. All rights reserved.