Lowcountry 5th grader immortalizes fallen K-9
Published: Oct. 19, 2023 at 12:06 PM EDT
CHARLESTON COUNTY, S.C. (WCSC) - A Lowcountry fifth grader is paying respects to a fallen K-9 officer through paint and canvas.
Angel Oak Elementary student Joel Ekpunobi painted K-9 Rico, the South Carolina Law Enforcement Division agent shot and killed during a 26-hour manhunt on Johns Island.
The piece was given to the Charleston County Sheriff's Office which will deliver the painting to Rico's handler, SLED Special Agent Richard Hunton.
"Joel loves drawing dogs and was presented with the idea of making a painting for Rico's handler," School Resource Officer Raven Ross said.
The sheriff's office said the piece took Ekpunodi two weeks to put his vision on canvas.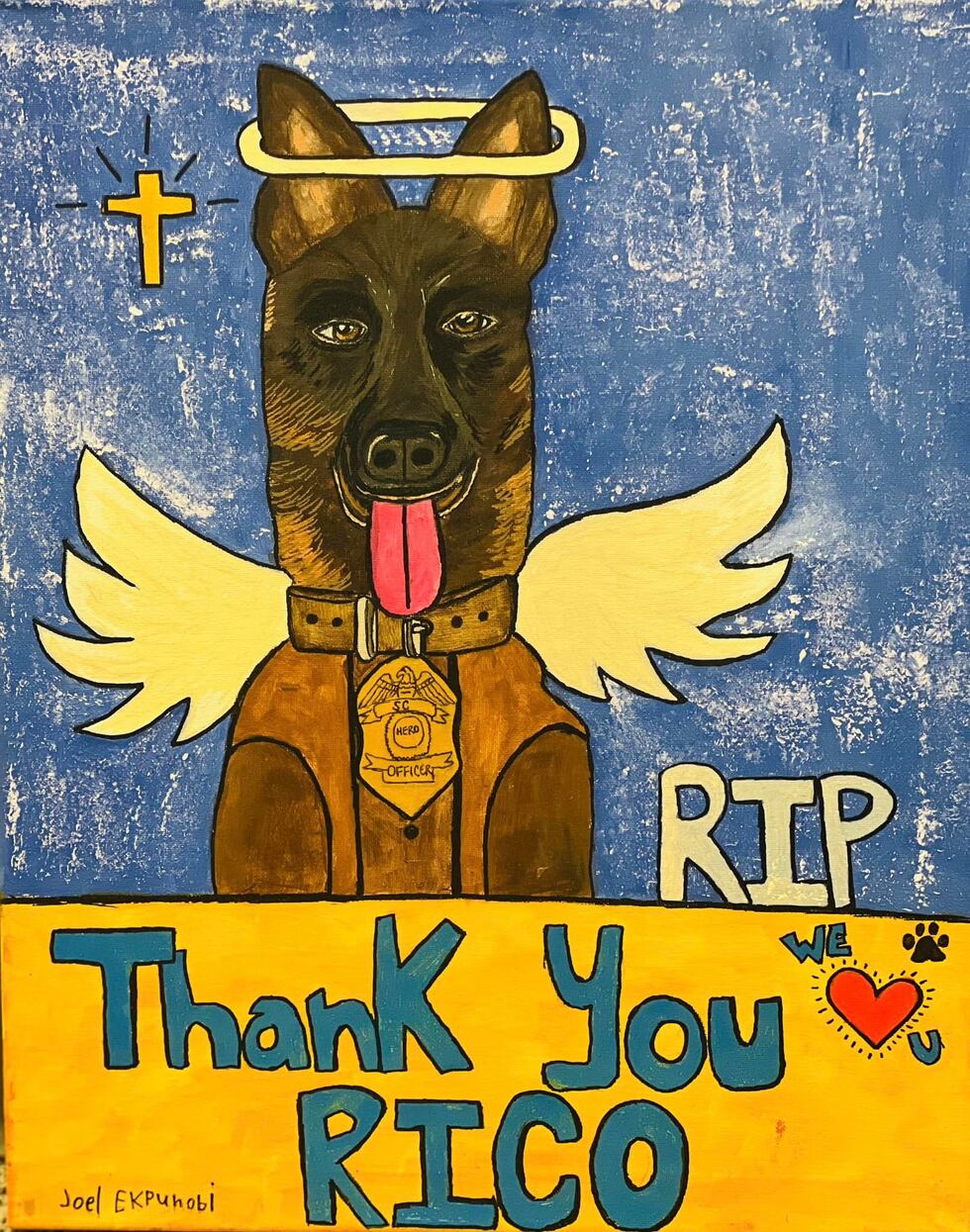 He was then surprised by bomb squad commander Lt. Philip Moniz who came to pick the painting up.
"It took a lot for me not to get a bit teary-eyed," Moniz said. "We talked and I told him what great a thing he was doing."
The sheriff's office said Moniz was one of the responders on the day Rico was killed.
Copyright 2023 WCSC. All rights reserved.