US Coast Guard's largest icebreaker makes its way to Charleston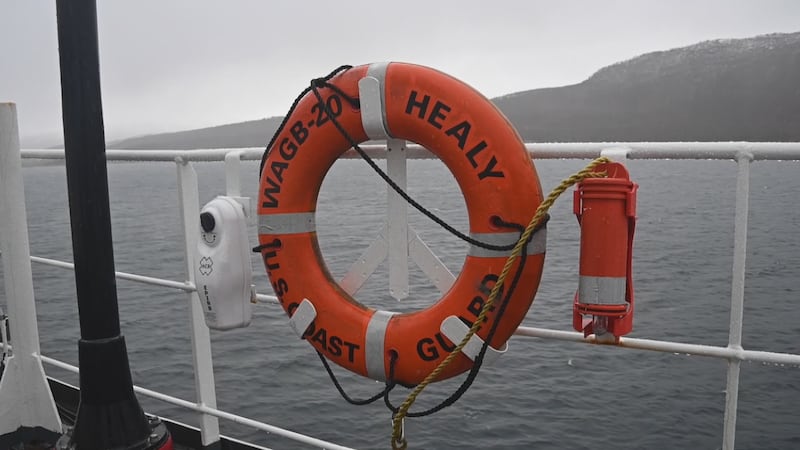 Published: Nov. 3, 2023 at 5:36 AM EDT
|
Updated: Nov. 3, 2023 at 5:37 AM EDT
CHARLESTON, S.C. (WCSC) - The United States' largest icebreaker, the U.S. Coast Guard Cutter Healy, is making its way to Charleston on Friday following its crucial Arctic deployment.
The Healy and other icebreaking ships conduct open-water icebreaking, clearing the path for other ships to travel through the region.
The significance of this visit is tied to their remarkable Arctic deployment mission.
The Coast Guard Cutter Healy ventured into the Arctic, where it served as the United States' primary surface presence in challenging high-latitude regions.
Its mission included covering international cooperation, high-latitude research, and engagements with Arctic partner nations.
This deployment saw the Healy participating in joint operations with the Norwegian Coast Guard in the Barents Sea, as well as collaborative efforts with Danish and Icelandic sea services while navigating the North Atlantic.
To further enhance the mission's scientific dimension, the cutter hosted a science roundtable, bringing together researchers from the United States, Norway, and various other nations.
Since its commission in 1999, Healy served as one of two active polar ice breakers and is the largest and most high-tech icebreaker in the Coast Guard.
It accommodates a crew of 84 and aside from its scientific support mission, the Haley also supports other missions in the polar regions including logistics, search and rescue, ship escort, environmental protection, and enforcement of laws and treaties.
Capt. Michele Schallip, the commanding officer of the Healy will shed light on the unit's current deployment, scientific endeavors, and international partnerships.
Copyright 2023 WCSC. All rights reserved.