Bulldogs drop tightly contested affair at Presbyterian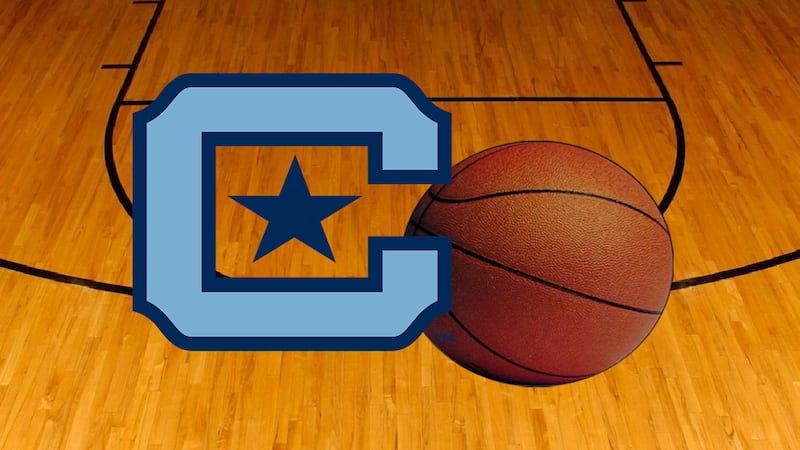 Published: Nov. 14, 2023 at 12:32 AM EST
CLINTON, S.C. – The Citadel held a 31-30 lead with 1:30 left in the first half but Presbyterian College used an 8-0 run to hold the edge at the break and held on the rest of the way as the Bulldogs dropped a tightly contested affair, 71-64 on Monday night.
First Half:
Corner three by PC put them ahead 9-7 early on.
Elijah Morgan's steal and step back three gave CIT a slim 12-11 lead at the 11:53 mark.
Madison Durr was fouled on a three-point attempt and made the ensuing free throws to give the Bulldogs the largest lead of the game for either team at 20-16.
PC responded quickly with a triple on its next possession, 20-19, but Durr would make four more from the line in the waning minutes of the first half as CIT led 31-27 with 1:59 remaining till the break.
PC answered once again, this time with an 8-0 spurt to hold a 35-31 edge at the half.
Second Half:
Durr's drive and dish to Quentin Millora-Brown ended in a dunk to knot the game at 40-40.
Christian Moore hit a wing three off another Durr pass to re-tie the contest at 47-47 but PC followed with a 6-0 run as the Bulldogs had to call timeout.
A driving layup by Durr and a pair of free throws on the next possession cut the deficit to two, 58-56, with 5:05 left on the clock.
CIT looked poised to take back the lead, as a Bulldogs three-ball was halfway down but it didn't go for the visitors and PC once again pushed the margin to six, 62-56, after a fast break dunk with 3:19 to go.
A pair of Morgan makes from the charity stripe got the Bulldogs as close as they would get the rest of the way, 62-58, with 1:32 left in the contest as the Blue Hoses made their free throws down the stretch to win 71-64.
Inside the Numbers:
11 – New career-high for free throws in a game by Durr after going a perfect 11-for-11.
11 – First-time Millora-Brown reached the double-digit rebound mark on the young season.
16 – Points for AJ Smith, third straight double-digit point effort to begin the year.
Up Next:
The Citadel returns to McAlister Field House on Thursday for a 7 pm tip with North Greenville.
Copyright 2023 WCSC. All rights reserved.