Another round of rain and dreary weather ahead!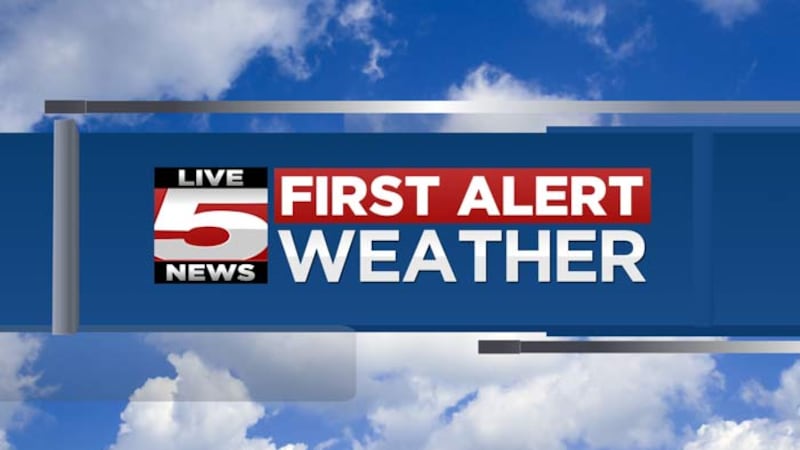 Published: Nov. 14, 2023 at 9:29 AM EST
|
Updated: Nov. 14, 2023 at 11:13 PM EST
CHARLESTON, S.C. (WCSC) - An area of low pressure in the Gulf of Mexico will bring the area unsettled weather through the middle of the work week. Expect to see scattered showers throughout the day on Wednesday and Thursday before some gradual clearing on Friday. Rain should stay rather light, but we'll stay cloudy and chilly Wednesday with highs in the lower 60s and little to no sunshine. Off and on showers continue on Thursday, but highs will return to about 70 degrees. We'll remain cloudy through Friday as the system moves into the Atlantic Ocean, off to our east. In fact, this area of low pressure has a slight chance of becoming tropical once it moves back over the ocean, but will pose no threat to the Lowcountry. Highs on Friday will be warmer, in the mid 70s! We should dry out for the most part this weekend with highs in the mid to low 70s.
WEDNESDAY: Mainly Cloudy. Scattered Showers. High 63, Low 57.
THURSDAY: Mainly Cloudy. Scattered Showers. High 70, Low 59.
FRIDAY: Sun & Clouds. Isolated Rain. High 75, Low 60.
SATURDAY: Partly Cloudy. Mainly Dry. High 74, Low 49.
SUNDAY: Mostly Sunny. High 70, Low 46.
Copyright 2023 WCSC. All rights reserved.