City, engineers seek additional feedback for Folly Beach road project
Published: Nov. 17, 2023 at 6:21 PM EST
|
Updated: Nov. 17, 2023 at 11:13 PM EST
FOLLY BEACH, S.C. (WCSC) - A project team has narrowed down the possible plans to improve safety on a Folly Beach roadway.
Two community feedback meetings have been held for the potential Arctic Avenue project, and there's still a chance to have your voice heard.
The traffic study that was recently conducted surrounding Arctic Avenue really helped the team design this "preferred alternative" that breaks down into the commercial district and the residential district.
The plans show a 12-foot-wide multi-use path on the south, or beach side of Arctic Avenue for both districts. The path would be used by pedestrians and cyclists and would also reduce crosswalk distance.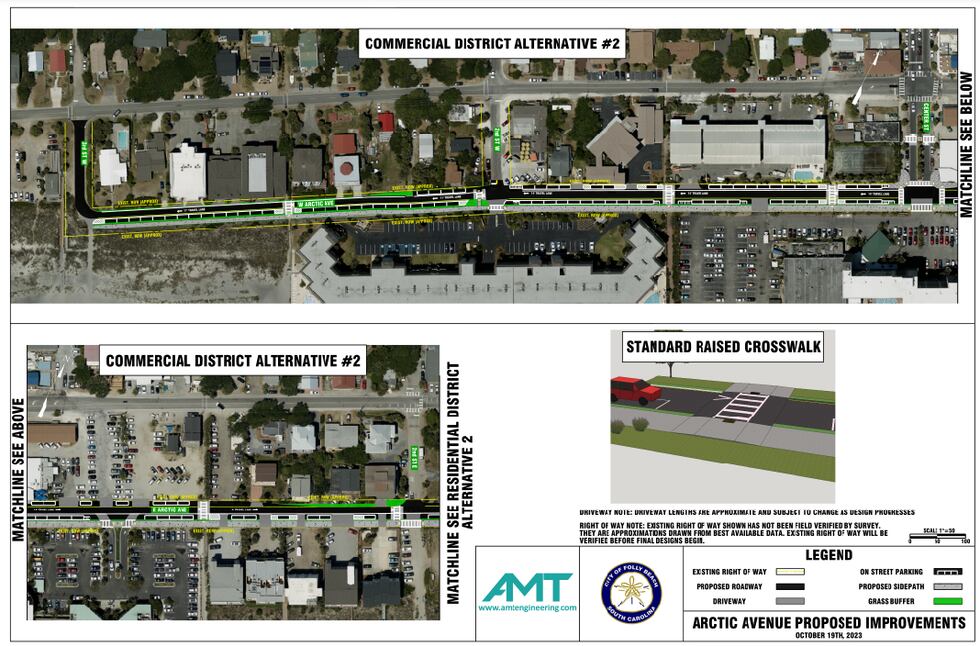 City officials want this project to improve safety, accessibility and mobility.
"The biggest thing here is safety in developing this corridor," Councilman Billy Grooms said. "I think they will come up with a great solution. I do know they are doing to meet with the city on December 1 to discuss the details."
Project Manager Richard Turner said this alternative compared to others, that would put the path on the island side of Arctic, makes the most sense.
"From an engineering standpoint, you're trying to go to the beach so this would put you on that side, you walk down the edge of the road on the beach because ultimately that's your destination is to get to an access point and get onto the beach," he said.
Turner said they've gotten a decent amount of input so far.
"Primarily it's been positive, and it's been constructive criticism, and that's what we're looking for. We feel like we have the right plan as an overall concept but really it's about how do we refine it and it fit within the community."
Grooms stressed the importance of community feedback for big projects like this.
"It would be a multi-year project obviously and I think this is a good first step to see what the positives are and what the negatives are as well," he said.
The project team is still looking for more feedback whether you're a resident or a visitor of Folly Beach. You have until Monday, Nov. 20 at 5 p.m. to submit your thoughts online. To do that and for more information, click here.
Copyright 2023 WCSC. All rights reserved.