Less sunshine with rain returning for Thanksgiving week!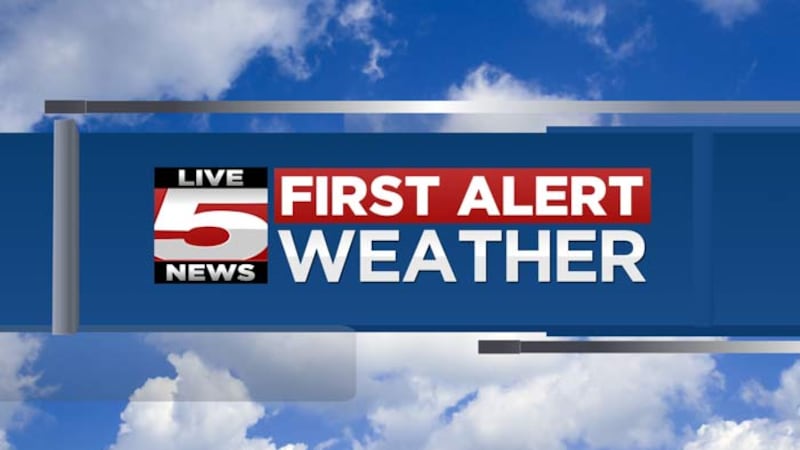 Published: Nov. 17, 2023 at 6:41 AM EST
|
Updated: Nov. 19, 2023 at 11:46 PM EST
CHARLESTON, S.C. (WCSC) - Gorgeous fall weather became commonplace over the weekend in the Lowcountry, but high pressure will move away from the area on Monday. Look for increasing clouds with a slight chance for an afternoon shower. Highs on Monday will be near 70 degrees. Another cold front will approach our area at some point on Tuesday or Wednesday. Showers will be possible during this timeframe with temperatures each day in the low to mid 70s. Rainfall will generally stay under an inch for most of the Lowcountry, but early Thanksgiving travel plans could still experience minor delays. Behind this system, sunshine will return on Thanksgiving Day with temperatures back into the low to mid 60s. An area of low pressure could approach our area on Friday, bringing with it another chance for rain.
TONIGHT: Partly Clear. Low 52. 40s North/Inland.
MONDAY: Increasing Clouds. Small Chance of Rain Late. High 71, Low 62.
TUESDAY: Mainly Cloudy. Showers Likely. High 75, Low 62.
WEDNESDAY: Mostly Cloudy. Showers/Rain Likely. High 69, Low 47.
THANKSGIVING: Partly Cloudy & Cooler. High 64, Low 47.
FRIDAY: Partly to Mostly Cloudy. Showers Possible. High 64. Low 48.
Copyright 2023 WCSC. All rights reserved.