Reporter, News Anchor
Charlotte, NC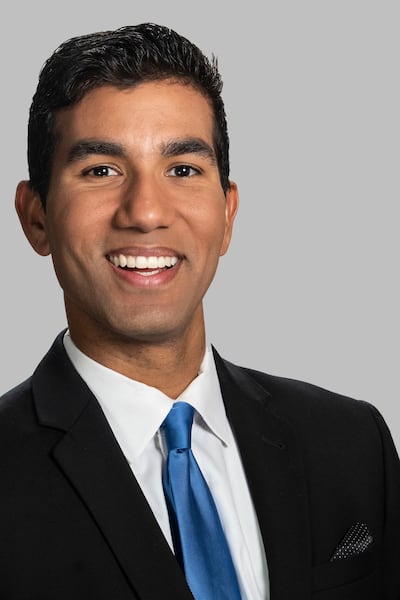 Alex was born outside of Philadelphia and moved to Wilmington, NC at the age of 15.
He attended UNC-Chapel Hill where he graduated with a degree in broadcast journalism. Shortly after graduation, Alex returned to Wilmington to work at WECT News.
While at WECT, Alex worked as an anchor and reporter. He traveled to Raleigh to cover events at the state legislature and even interviewed a death row inmate at North Carolina's Central Prison. Alex also helped a sister station in Charleston, SC cover the deadly church shooting that claimed the lives of nine innocent people.
At WECT, Alex won awards for his work in breaking news coverage and the investigation of law enforcement surveillance technology.
In the summer of 2015, Alex was thrilled to join WBTV as a bureau reporter covering Gaston, Lincoln, and Cleveland counties. In early 2016, Alex became the anchor of WBTV's Alert Center, providing breaking news updates during the early evening newscasts. In early 2019, he began anchoring the 4 p.m. and 5:30 p.m. shows for WBTV. In 2022, Alex became co-anchor of WBTV News This Morning alongside Mary King.
During his time at WBTV, Alex has covered the societal unrest that sparked after the police shooting death of Keith Lamont Scott, and the protests that erupted after the death of George Floyd. Alex has covered his fair share of North Carolina storms too, traveling to the mountains for winter weather coverage, and driving to the coast to cover hurricanes.
In the midst of the intense 2020 presidential campaign, Alex also had the opportunity to interview President Joe Biden and Vice President Kamala Harris.
In addition to shooting, writing and editing nightly stories about the issues that impact the citizens of North and South Carolina, Alex also works with the CMPD Crime Stoppers program to put together weekly stories highlighting criminal activity in Charlotte. He also serves as a member of the CMPD's Crime Stoppers Board.
When he's not working, Alex loves running, hanging out with friends, and spending time with his family. He and his wife, Alexis, got married during the coronavirus pandemic. Even though he deals with deadlines on a daily basis, Alex considers planning a wedding during such a tumultuous time one of the most stressful things he's ever done.
Alex and Alexis live in Charlotte with their dog, Poppy, and welcomed a new baby boy named Jordan into the world in August 2021.
Alex LOVES Tar Heel basketball and football and tries to watch every game he can. That can be difficult when he is working nights!
Alex is always looking for new friends and new story ideas! Follow him on Twitter @AlexGilesNews and Facebook as 'WBTV's Alex Giles'.