Reporter
Charleston SC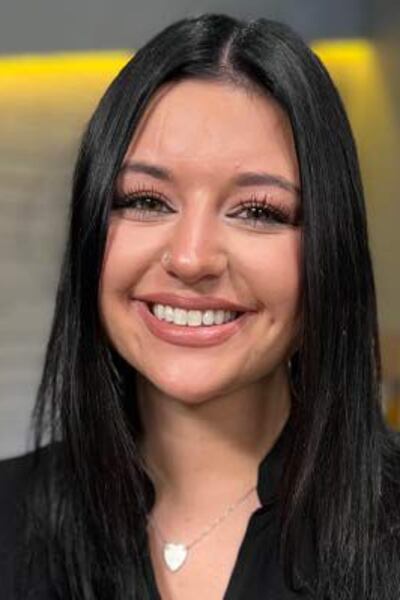 Autumn joined the Live 5 News team in October 2023.
Professional Experience: I joined the Live 5 News team as my first market after college. Throughout my college career I spent time trying out many different news positions in the UATV student-run newsroom and served as Assistant News Director. I also interned for Sport&Story - a sports media production company.
News Philosophy: My goal in the news industry is to bring awareness to what's important to my community with honesty and integrity - always. I want to connect with people and share their stories and be someone they can trust, while always maintaining the facts. Everyone deserves the platform to share what they believe matters.
Education: Bachelor of Arts degree in Broadcast Journalism; Bachelor of Science in Human and Environmental Sciences in Apparel Merchandising and Product Development
Hometown: Lake Frederick, VA
Family: I am extremely close to my family. They mean everything to me. They are my biggest supporters and I am so thankful to have them. My mom, Wendy, my dad, Stephen, and my sister, Amber, all still live in the northeast. I wouldn't be here without them.
Hobbies & Interests: I love to sew and design clothing. Styling, design and fashion are some of my favorite things. I love to shop. I also love being creative - anything from painting to interior decorating to makeup to creative writing - I just love to express myself in other ways. In my free time I love to exercise and explore new places. I am a big foodie and love to travel! I have had the opportunity to visit over 13 different countries and plan to see many more.
Favorite Books/Music/Movie: My absolute favorite book is The Notebook. I love a variety of music but am a huge Swiftie. Movies are so hard to pick a favorite, but I love a thrill - action and scary movies are my go-to.
Likes Best About the Lowcountry: Being close to the beach and the amazing food options!