Reporter
Charleston SC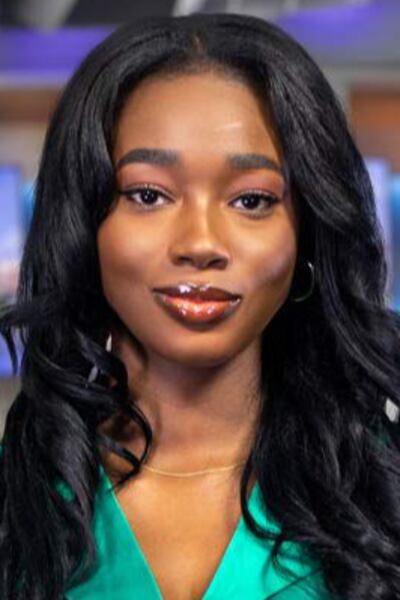 Destiny joined the Live 5 News team in June 2023.
Professional Experience: During my senior year I worked as a news intern at Wach Fox News in Columbia, SC and as a production Intern for Seacrest Studios in Charlotte, NC
Awards & Recognition: The Black Woman in Media Award in honor of the late Cheslie Kryst who was a television correspondent and crowned Miss USA in 2019.
News Philosophy: As an African American and Latina journalist, it is my mission to amplify the voices of the underrepresented and misrepresented. By doing this it opens the door for understanding and true unity in communities.
Education: Bachelor's degree in Broadcast Journalism with a minor in Film and Media from the University of South Carolina. Associate's degree in Paralegal Studies from Midlands Technology College.
Hometown: Columbia SC
Family: Mother Gerri and older brothers, Gilberto, and James, all reside in Columbia SC. Father is Gilberto Sr. resides in Panama.
Hobbies & Interests: I am an actress. I starred in a faith-based film on streaming on Amazon Prime and it was selected by the Charolette Black Film Festival. Before coming to Live 5, I worked as an acting coach for a talent agency teaching kids and adults. I am a singer, makeup artist and love to paint/draw in my spare time.
Favorite Books/Music/Movie: Pretty Little Liars book series, Any song by Nina Simone, I love movies so, I can't pick a favorite...I was a film minor for a reason!
Likes Best About the Lowcountry: The seafood and the beautiful scenery.
Most Interesting Assignment: I had the opportunity to interview the incredible sculptor Basil Watson who the University of South Carolina board of trustees commissioned to sculpt a 12 ft bronze monument of the first Black students to desegregate the university. Watson is known for sculpting the monument of Martin Luther King Jr. in Atlanta, GA and the National Windrush Monument in Waterloo Station, London.