Reporter
Biloxi, MS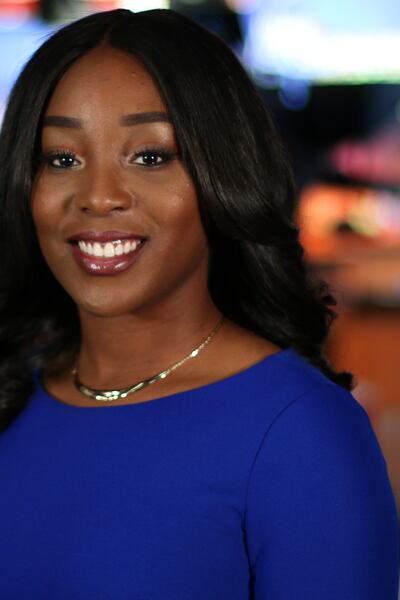 Joyce Philippe joined the WLOX News team in September 2017.
As a news reporter/multimedia journalist, she covers everything from feature stories to breaking news in South Mississippi. Before working on-air, she got her start in the business as one of the station's digital content producers.
Joyce was born and raised in South Florida and a graduate of Florida State University. While in school, she balanced classwork with her internships at WCTV in Tallahassee and WFLA in Tampa. She also hosted a weekly talk show at WFSU, Tallahassee's public television station.
Joyce is an active member of the National Association of Black Journalists.
In her spare time, she can be found feeling the burn at the gym, exploring the Coast or anywhere there is good food. Joyce has passion for storytelling on different platforms and being a student of the world around her. Any story ideas? Feel free to reach out to her at jphilippe@wlox.com or on social media.
Updated: Feb. 8, 2023 at 10:38 AM EST
|
By
Lydian Kennin
,
Joyce Philippe
and
Amanda Alvarado
Memphis Police Chief CJ Davis sent a request to the Tennessee Peace Officers Standards and Training Commission for the decertification of all five former Memphis police officers charged in the death of Nichols.
Updated: Sep. 7, 2019 at 7:44 AM EDT
|
At Biloxi Junior High, one cheerleader is also inspiring her school and community.
Updated: Mar. 8, 2019 at 6:53 AM EST
|
Thirty days: that's the time frame doctors gave Tony Guerin to find a live kidney donor. As his family is on the hunt for a match, he said his faith helps him push forward.