Digital reporter/producer
Anchorage, AK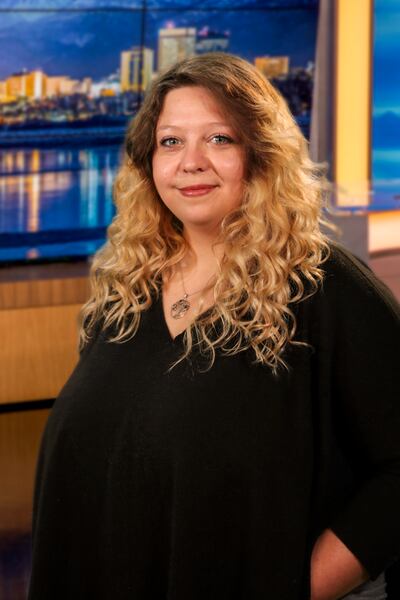 Megan is a digital reporter and producer with a background in reporting, photography and pagination at daily and weekly newspapers in Alaska. She graduated from Central Michigan University in 2015 with a Bachelor of Science in anthropology and journalism and moved to Alaska shortly thereafter. She joined Alaska's News Source in 2021.
Megan has spent the last several years reporting on a wide variety of topics including local government, sports, economic drivers, art, crime and education.
(Photo Credit: Freeze Frame Photography)
Education
Central Michigan University, 2015, journalism and anthropology
Updated: Mar. 25, 2022 at 8:17 PM EDT
|
By
Megan Pacer
,
Joey Klecka
and
Jordan Gartner
Police arrested two men after finding a body hidden in a northeast Anchorage home over the weekend.
Updated: Aug. 3, 2021 at 6:51 PM EDT
|
By
Jay Luzardo
,
Megan Pacer
and
Ed Payne
Julie Fair with the National Oceanic and Atmospheric Administration said the killer whale was able to refloat with the rising tide after getting stuck on the rocky beach.
Updated: Jul. 29, 2021 at 6:02 AM EDT
|
By
Megan Pacer
and
Gray News staff
A preliminary 8.2 magnitude earthquake struck off the coast of the Aleutian Chain late Wednesday night, generating a small tsunami and prompting a tsunami warning and evacuations for several communities along the Gulf of Alaska coast.