Boeing plant will be 6th largest renewable energy site in nation
Published: Apr. 19, 2011 at 2:47 PM EDT
|
Updated: Apr. 19, 2011 at 2:57 PM EDT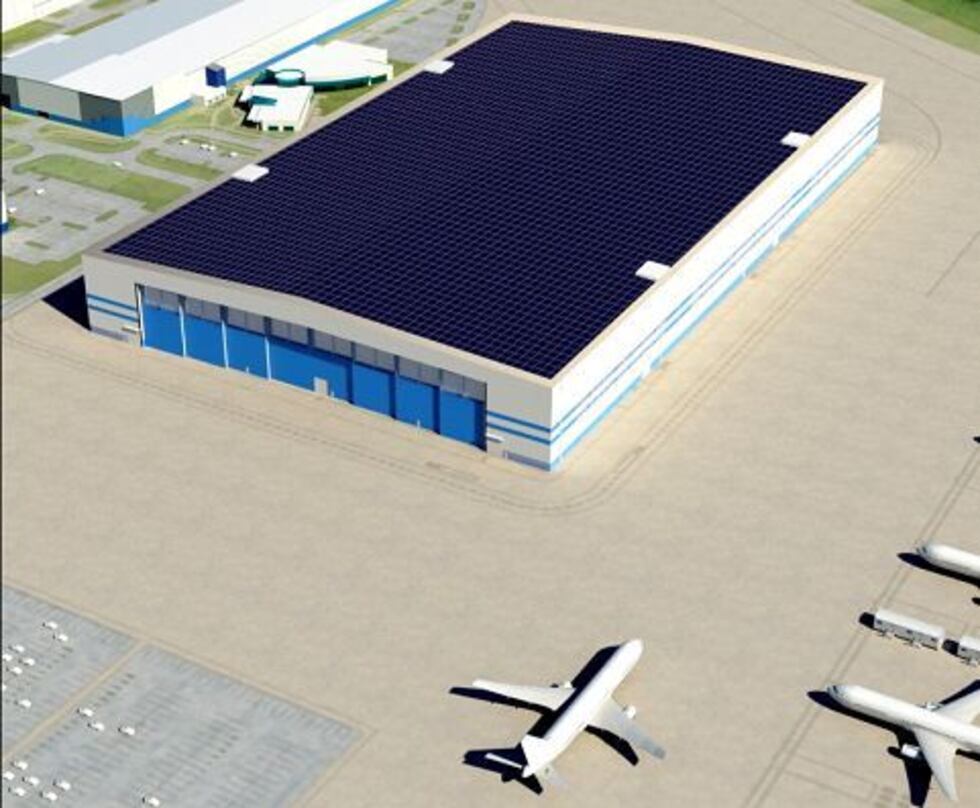 NORTH CHARLESTON, SC (WCSC) - Boeing and SCE&G announced an energy partnership Tuesday that will enable Boeing's new plant to operate as a 100 percent renewable energy site.
"This is an important announcement for Boeing and we're honored to share it with South Carolina Electric & Gas," said Jim Albaugh, President and CEO of Boeing Commercial Airplanes. "Our 787 Dreamliner is manufactured using fewer hazardous materials and designed to consume less fuel, and produce fewer emissions. It only makes sense that our business operations in South Carolina reflect the environmental progressiveness of the airplane we'll build here."
SCE&G will install 18,000 solar panels on top of the manufacturing building's 10-acre roof. The 18,000 solar panels will produce 2.6 mega watts, which is equivalent to providing energy to 250 homes for one year.
The renewable energy site will be the largest in the southeast and the sixth largest in the nation.
"South Carolina Electric & Gas is pleased to partner with Boeing and provide the energy resources needed to meet their commitment to a 100 percent renewable energy site," said Kevin Marsh, president of SCE&G. "Customer service is one of our core values. We understand Boeing's business objectives and commitment to the environment and are delighted we can be a partner to provide this energy solution."
Copyright WCSC 2011. All rights reserved.