Charleston County attorney dodges questions about his salary
Published: May. 3, 2011 at 10:43 PM EDT
|
Updated: May. 4, 2011 at 3:49 PM EDT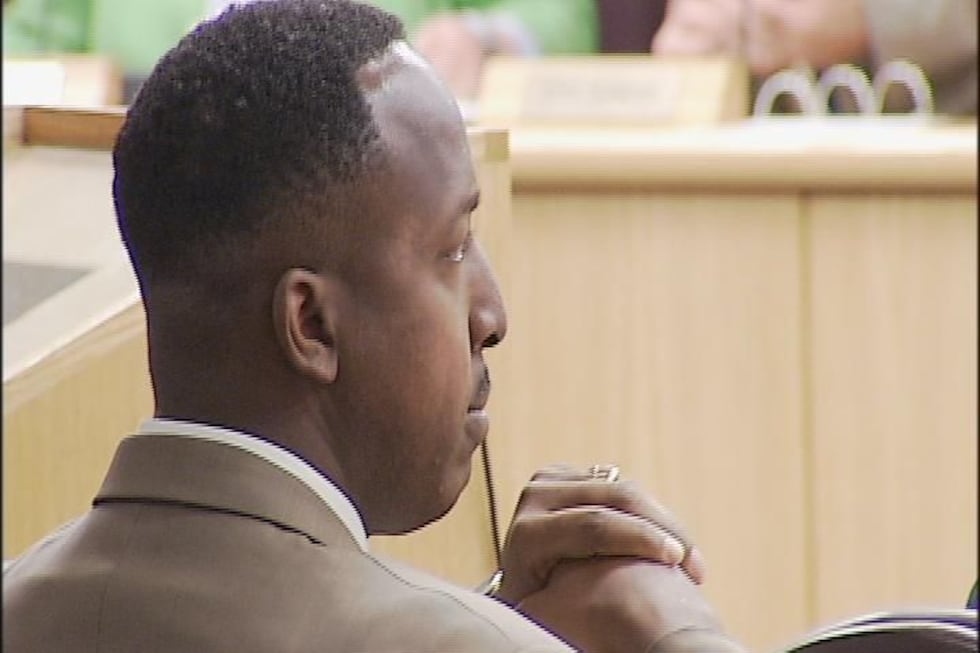 As county attorney, Joe Dawson is the head of the legal department for Charleston County and last year he made over $300,000 a year.
His contract with Charleston County specifies that he make a minimum fixed salary of $172,500 a year plus cost of living adjustments. The contract also contains these three words: "Additional legal services," that are not covered by the contract such as bond and real estate transactions.
According to Dawson's contract, his fees for those services are negotiated separately. Because of those three words in the contract, Charleston County pays Joe Dawson a lot more money above and beyond his fixed salary. 
 
According to Charleston County records, in 2006, he made $301,000 a year. The next year, he almost hit $350,000. Last year, it was $311,500. Compare that to what two other much larger counties pay their attorneys.
In Greenville County, the biggest in the state in terms of population with around 94,000 more people than Charleston has, the county attorney makes a little more than $147,000 a year. If you go to Mecklenburg County in North Carolina, the county attorney makes about $145,000 a year and with a car allowance that puts him at about $149,000 a year. Mecklenburg is at least two and a half times bigger than Charleston.
The Charleston County attorney makes more than double what they pay in Greenville and Mecklenburg counties. And except for the addition of a car allowance for the Mecklenburg County attorney, both he and the Greenville County attorney are paid straight salaries.
No add ons unlike Charleston County which pays Dawson a base plus the chance to make a lot more money. Charleston County Councilman Dickey Schweers says he does not like the way we pay Joe Dawson.
"I think his salary should be fixed. It should not be something that fluctuates, but is fixed by contract," Schweers says.
Schweers calls Dawson an extraordinary individual who brings a lot of value to the county. But Schweers says that you'd be hard pressed to find any public attorney across the state making that kind of money. Schweers also says every time there's a vote on Dawson`s salary, Schweers votes against it and loses every time.
Dawson did not want to talk about his salary to Live 5 News. County Council Chairman Teddy Pryor did not want to talk on camera either, but did say Dawson is a bargain.
County Council Vice Chairman Elliot Summey did say that he doesn't believe that Dawson makes too much money. Summey says when you look at the entire legal budget for the county, you get a different view of Dawson`s salary.
"A lot of the things that most other municipalities and counties farm out to other big law firms spend $300 or $400 an hour...Joe does that in house," said Summey. "He argues in front of the South Carolina Supreme Court for us and he argues in front of federal courts for us. He`s helped lead us to a triple A bond rating which we`re only one of 36 counties in the entire country with a triple A bond rating."
Triple A is the highest rating a county can get and it usually means you get a better rate when borrowing money.
Dawson is under contract until at least 2014 and until county council votes to put  him on a straight salary with no add-ons he`ll continue to be perhaps the highest paid county attorney in the entire state of South Carolina.
Copyright 2011 WCSC. All rights reserved.