Caught on video: 'Grand Theft Auto' played out in Summerville
Published: May. 19, 2011 at 1:20 PM EDT
|
Updated: May. 20, 2011 at 6:11 AM EDT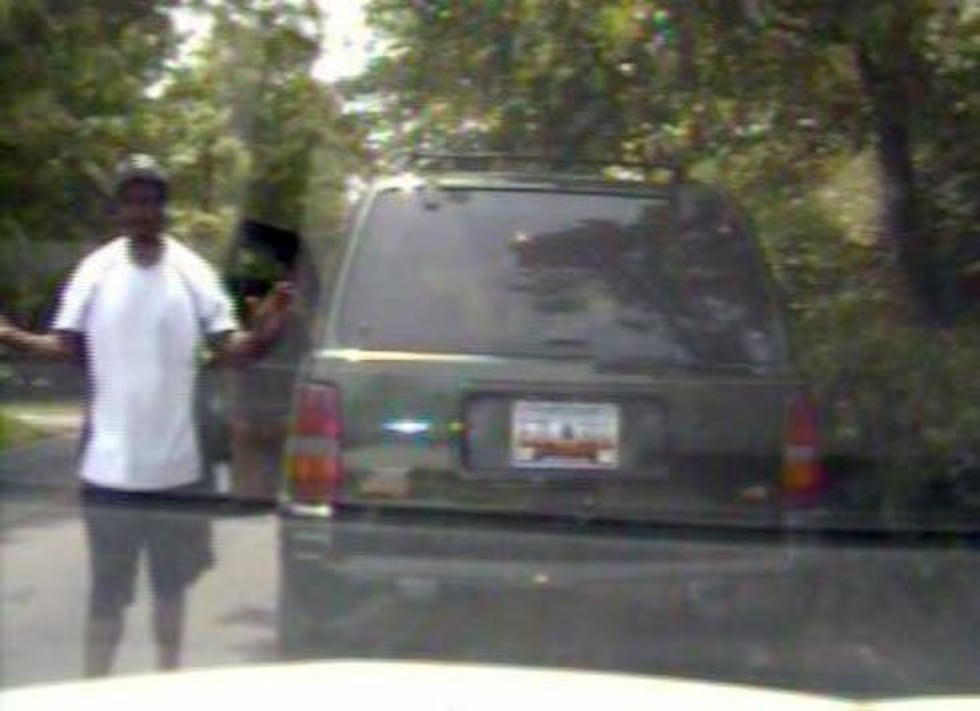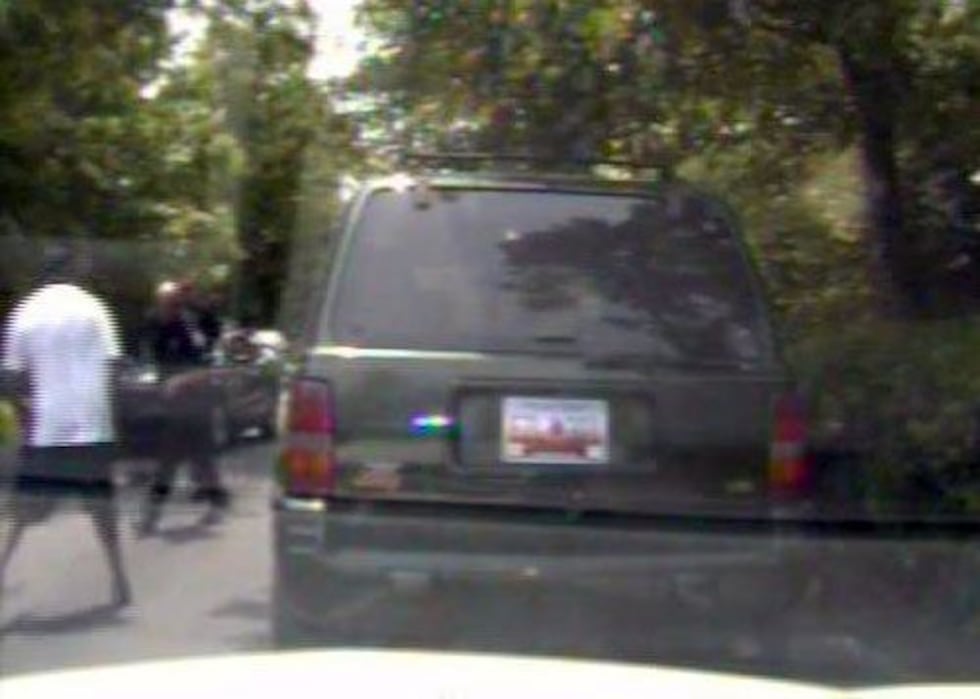 SUMMERVILLE, SC (WCSC) - Dash cam video released Thursday from a stolen Summerville police cruiser shows a suspect fighting a police officer then crashing the stolen car into a landscaping truck at a high rate of speed.
According to police, the incident started last Friday when 38-year-old Arthur Lee Thompson attempted to steal a computer from a Summerville Wal-mart. When confronted, Thompson allegedly punched the store's loss prevention officer in the mouth. Authorities then put out an alert for Thompson's green Jeep.
Officers were able to spot the vehicle and made a traffic stop on Cedar Street near 9th Avenue. Dash cam video from the stolen police cruiser shows Thompson exiting his Jeep, disobeying the officer's commands and then attacking an officer.

According to the incident report, the officer tased the suspect twice, first when Thompson started fighting him and again once he was in the police cruiser, attempting to steal it.

Thompson wasn't affected by the taser and video shows him pulling out the stun-gun barbs and then continuing to fight with the officer. Thompson then drove off in the stolen car at speeds of over 100 mph.
The dash cam video shows Thompson weaving in and out of traffic, running through several red lights and making erratic maneuvers. The high-speed chase ended when Thompson crashed the cruiser into a landscaping truck attempting to make a left hand turn. The video shows the cruiser slam directly into the truck on North Maple Street near Elks Lodge Lane, three miles from the original traffic stop.

Thompson is then heard and seen trying to escape from the wrecked police cruiser. He shattered a window in the car in an attempt to escape, but failed, and was arrested. The victim in the landscaping truck was taken to a hospital. Thompson was transported to MUSC for treatment. Neither had serious injuries.
A toxicology report shows that Thompson tested positive for cocaine base. While at MUSC, Thompson became extremely violent, a police report states. Thomspon allegedly yelled "You are all racist," as people walked by him, and "If you don't get these (restraints) off me, I'm gonna hurt myself and turn this bed over."
Thompson then began violently throwing himself around on the bed in an attempt to overturn the bed. An officer then tried to secure his right hand when Thompson spit in his direction.
According to the incident report, Thompson admitted to police that he had "smoked crack" earlier that morning and was very high. Thompson then asked police if he "made the news."
Later, while being processed at the Summerville Police Department, police say he looked at every officer in the booking area and made derogatory comments to all of them. Thompson then allegedly bragged about stealing the police car saying, "You should've seen how big the officer was that I worked. He was like 280 pounds."
Thompson repeatedly looked down at his fists and said "I need to retire these things," the report states.

Authorities charged Thompson with strong armed robbery, failure to stop for blue lights, assault on a police officer while resisting arrest, grand larceny, possession of a firearm by a person convicted of a crime of violence and throwing bodily fluids on a law enforcement officer. Police say Thompson has an extensive criminal history.

Thompson was also charged by the South Carolina Highway Patrol with reckless driving in the collision. Authorities are continuing the investigation.
Related Story
Copyright WCSC 2011. All rights reserved.