Most wanted suspect turns herself in
Published: Jun. 29, 2011 at 5:53 PM EDT
|
Updated: Jul. 1, 2011 at 6:56 PM EDT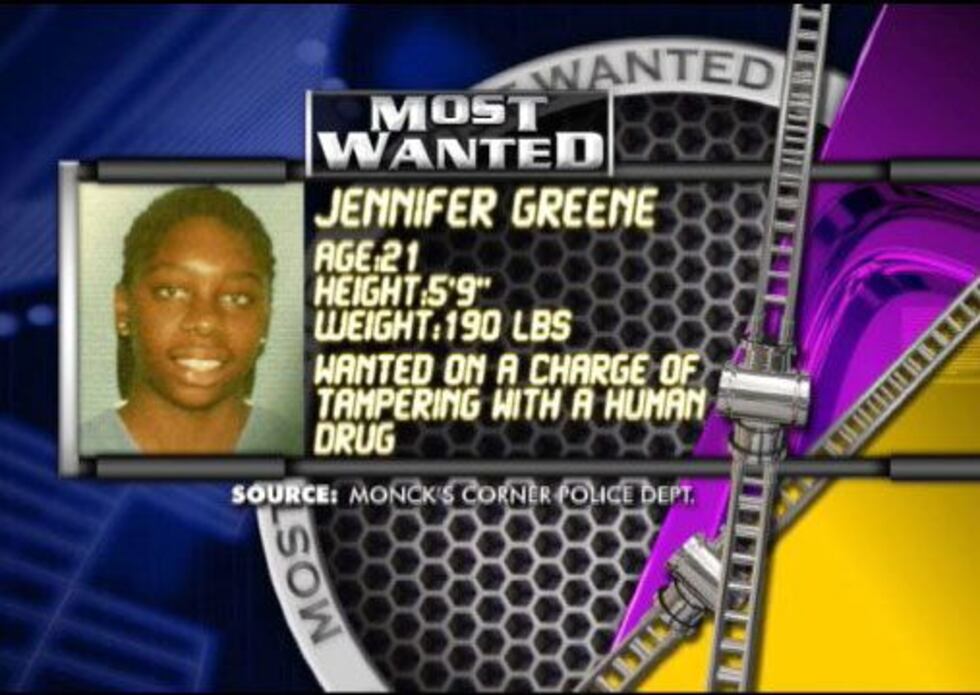 MONCKS CORNER, SC (WCSC) - A woman charged with tampering a human drug has turned herself into police.
Jennifer Greene reportedly turned herself in after finding out she was mentioned as a wanted suspect on Live 5 last night.
Green, 21, has been charged with the tampering with a human drug in connection with an incident on January 7.
Investigators said she put crushed Advil into her manager's coffee after an argument on the job.
"Man goes and takes a sip of coffee, there's nothing wrong with it, comes back and it tastes bitter the second time around and that's when they started to suspect her," said Moncks Corner Police Lt. Michael Roach.
Roach said Greene's accuser wasn't harmed by the tainted coffee.
"Had a nasty taste, burning taste in his mouth for awhile, but no reports of him being sick or seen at the emergency room."
Roach said that Greene had already confessed to the crime, but officers had trouble tracking her down to serve the warrant.
"When you're tampering with drugs and you're putting them in somebody's food, whether it's aspirin or a narcotic, you can't do that," Roach said.
Copyright WCSC 2011. All rights reserved.