Police: Van drifted into bike lane striking bicyclist on connector
Published: Jul. 5, 2011 at 1:34 PM EDT
|
Updated: Jul. 5, 2011 at 11:58 PM EDT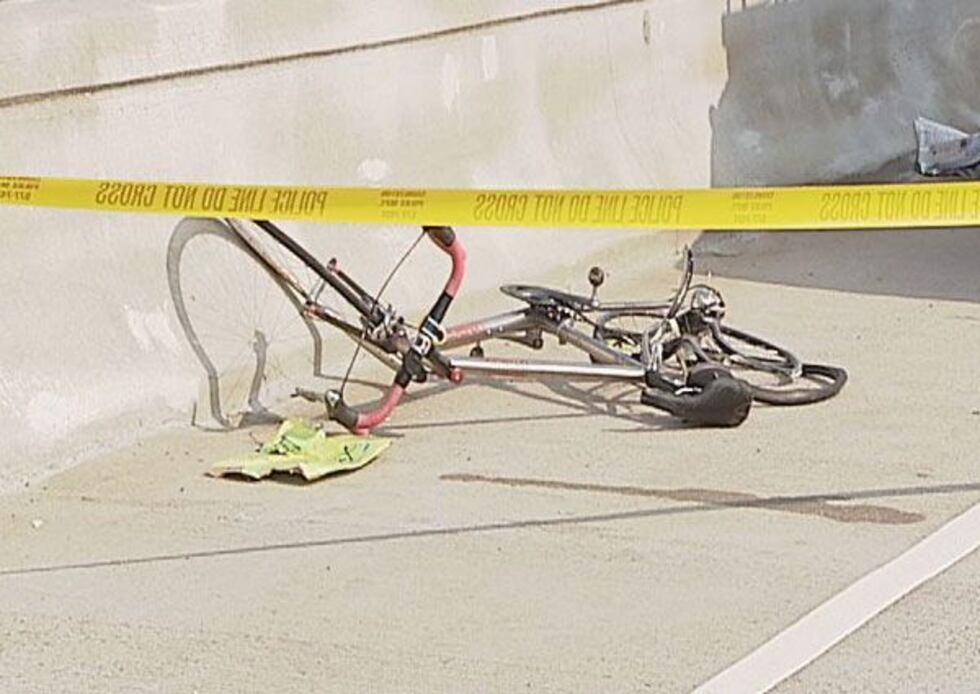 JAMES ISLAND, SC (WCSC) - Police say the driver of a van contributed to a fatal collision with a bicyclist on the James Island connector Tuesday morning.
A Charleston police accident report states that a van drifted into a bike lane striking the bicyclist who then fell over the connector.
Authorities found 54-year-old Mitchell Hollon in the marsh below the connector. The Charleston County Coroner's Office says Hollon died from full blunt trauma.
Police, fire and rescue workers were on scene below the James Island Connector after the bicyclist fell over the side. Authorities recovered the victim's body after he nearly fell four stories around 8:40 a.m.
"We don't know how the crash happened, that's what we're trying to figure out," said Charleston police spokesman Charles Francis.
Investigators say no charges have been filed and the driver of the van is cooperating with police. The victim, a male, has not been identified.
The accident has bicyclists all over Charleston shaken up. South Carolina is the most dangerous state for bicyclists.
"The equation is the number of miles ridden on a bike divided by number of fatalities, we are the most dangerous place in the country," said Peter Wilborn with Bike-Law.
Wilborn says the number of deaths is directly correlated with amount of money spent on bike infrastructure.
"South Carolina trails the nation in the amount of public funds dedicated to bike infrastructure," he said. "The more the state government spends on that infrastructure the safer it is."
For people who bike to work every day like Jana Morris Glover, bike friendly streets are essential. She says the James Island Connector has a wide bike lane, but it can't be wide enough to avoid drivers who speed.
"It's scary because the traffic goes so fast," she said. "The speed limit is 55 (mph) but most cars go 65. I think the speed limit is too fast."
Glover says the City of Charleston is trying to keep up with the growing number of bicyclists on the road.   She also warns that bicyclists have to do their part to stay safe too.
"It's so very important for cyclists to stop at stop signs, red lights, ride with traffic, and know what they're doing," Glover said.
The Charleston Fire Department, Charleston County EMS and Charleston County Rescue all responded to the scene.
Copyright WCSC 2011. All rights reserved.