2 arrested after allegedly shooting at deputies during high speed chase
Published: Jul. 13, 2011 at 2:10 PM EDT
|
Updated: Jul. 14, 2011 at 1:45 PM EDT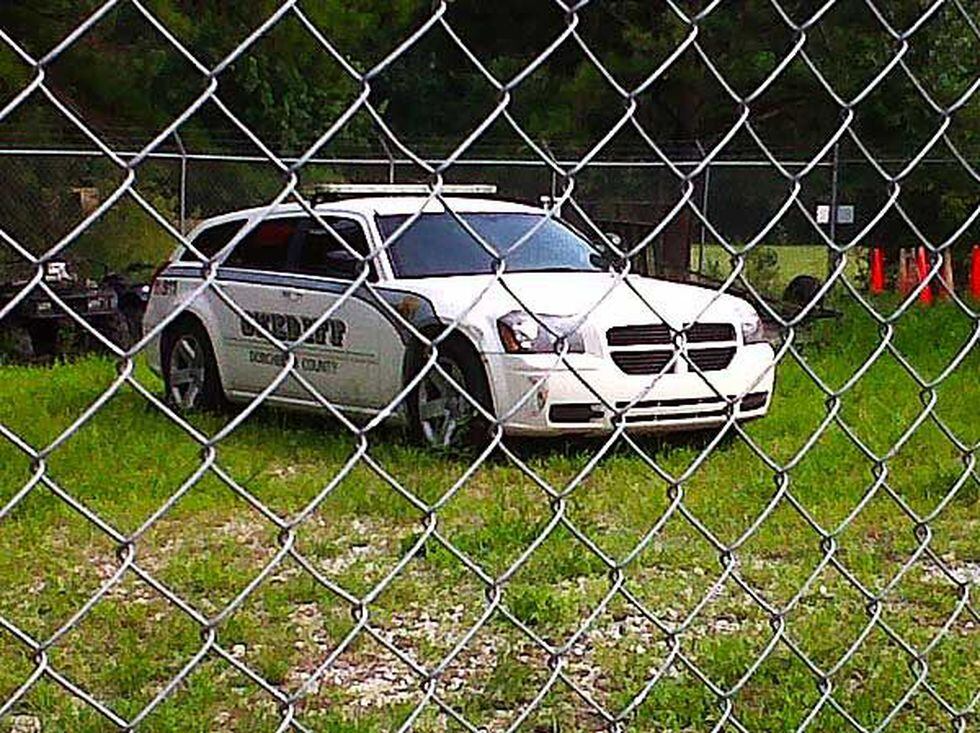 DORCHESTER COUNTY, SC (WCSC) - Authorities have arrested two men charged with attempted murder after the two allegedly shot at deputies hitting one cruiser twice during a high speed chase on I-95 in Dorchester County Tuesday night.
Deputies with the Dorchester County Sheriff's Office arrested 34-year-old Maurio Doetrel Rivers, of Charleston, and 30-year-old Bronson Shelly. They are charged with blue light violation, possession of a stolen vehicle and attempted murder.
The Dorchester County Sheriff's Office says the incident started when deputies attempted to conduct a traffic stop on a black Acura. A sheriff's office report states that the car did not stop and a pursuit ensued, ending in Colleton County.
Several people who live near Smoaks in Colleton County reported seeing the Acura speed past them on Highway 61, almost hitting other motorists.
"An innocent person could've gotten killed real easy," Michael Smoke, who saw the Acura coming up the road behind him, said.
Deputies say the suspects' car reached speeds of 100 mph during the chase. At one point, the passenger of the car opened the sunroof of the Acura and began to fire shots at the deputies' cruisers, authorities say.
According to investigators, one of the sheriff's office cruisers was able to force the suspect's car off the roadway.
Authorities say when the Acura wrecked, shots were still being fired from the suspects' vehicle. Both suspects were then caught by K-9 units. The two men were then transported to Colleton County Medical Center.
The suspects' vehicle was reported stolen out of North Carolina and weapons were recovered.
Major John Garrison says the deputies did not fire any rounds during the incident but one deputy was injured during the arrests.
The Colleton County Sheriff's Office is investigating the attempted murder charges because the shooting incident happened in that jurisdiction.
Copyright WCSC 2011. All rights reserved.