Charleston police chief works to form partnership between police, community
Published: Jul. 19, 2011 at 7:07 PM EDT
|
Updated: Jul. 20, 2011 at 12:50 PM EDT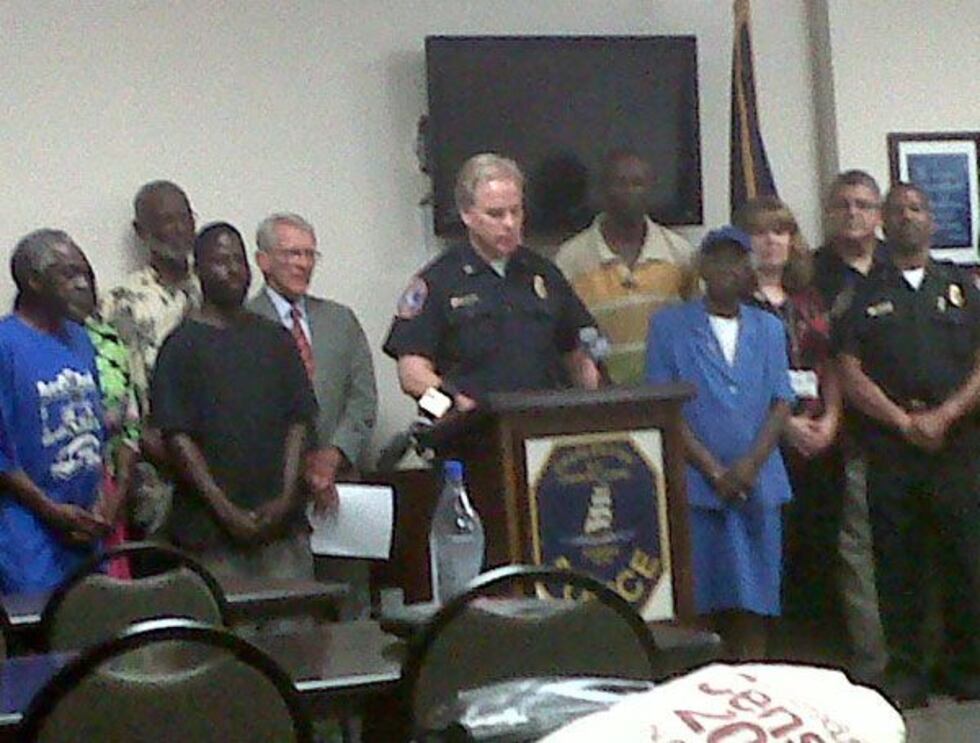 CHARLESTON, SC (WCSC) - Charleston's police chief is working on forming a partnership between the police and community members.
During his State of the Police Department address Tuesday night, chief Greg Mullen said the department is getting officers out in neighborhoods to develop relationships with community members and identify their needs.
"What we see in the long term is that crime is going to continue to go down," he said. "Quality of life is going to improve, people are going to feel like the police department is their friend and support mechanism and partners, so everybody benefits."
Mullen says violent crime has dropped 50 percent in the last 3 years and he thanks his officers for that.
"I'm very proud of the accomplishments and cannot rest on past successes," Mullen said.
The chief said that patrol division teams have increased from 30 to 100 percent.
"New technology allows officers to file reports from the field and do crime analysis," he said. "Computers are now in all patrol cars."
Mullen said he is focusing on pro-active strategies to reduce crime. Intelligence-led policing helped detect problems in the community quickly, Mullen added.
He also addressed community involvement, citing that citizen volunteers have helped officers concentrate on their jobs.
"Chief Mullen has engaged people on the community as part of the police department team," Charleston Mayor Joe Riley said.
Mullen said he wants to get more neighborhood people involved. Mullen has set predictive policing as a big goal for his department, which helps officers predict where a crime will happen before it happens.
"The commitment by our officers also has helped cut crime rate," Mullen said.
New officers are getting training locally before going to the police academy. A total of 33 weeks of training has become the standard.
Mullen did address budget constraints for the future.
"Budgets are going to be tight and challenging," he said.
Copyright WCSC 2011. All rights reserved.