Man wanted for not paying child support, check fraud turns self in
Published: Sep. 19, 2011 at 9:39 PM EDT
|
Updated: Sep. 26, 2011 at 1:14 PM EDT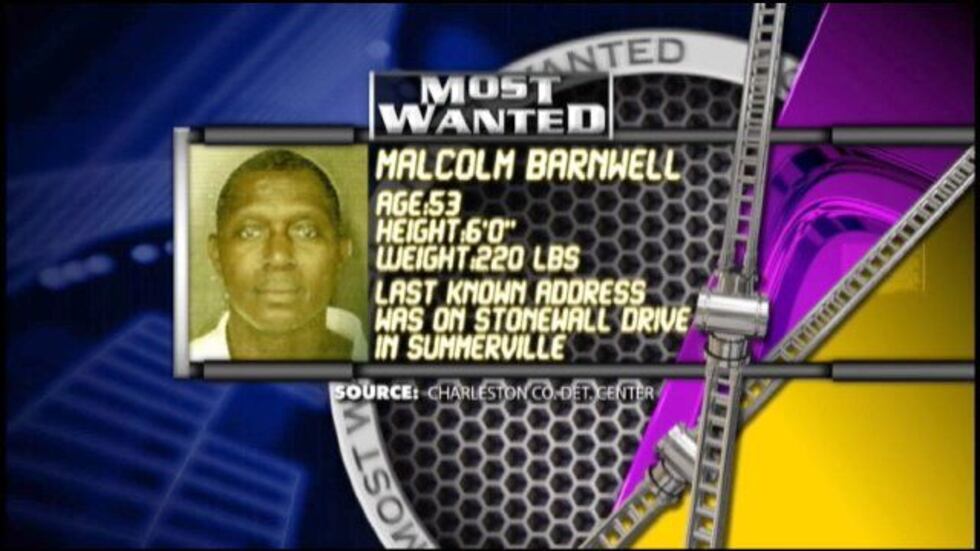 A 53-year-old Live 5 Most Wanted suspect turned himself in to Charleston County sheriff's deputies Sunday night.
Malcolm Barnwell was wanted for failing to pay child support and check fraud. He turned himself in around 7:30 p.m. Sunday.
"In over the years, we've had many dealings with him and he has had in excess of 100 warrants with the sheriff's office over the years," said Charleston County Sheriff's Deputy Reggie Sharpe.
Sharpe said by now he figured Barnwell would have learned his lesson, but that didn't happen.
"It's my job to deal with it. I've dealt with it before, several different times. But we're both getting older now."
Sharpe speculated at one time Barnwell made a lot money and tried to continue living a high lifestyle even after the money ran out.
"Apparently his child support obligations aren't being met and he's floating bad checks so it would appear he's in a bad way financially," Sharpe said.
Copyright 2011 WCSC. All rights reserved.