Unsolved murder playing cards given to jail inmates
Published: Oct. 20, 2011 at 6:51 PM EDT
|
Updated: Oct. 21, 2011 at 2:38 AM EDT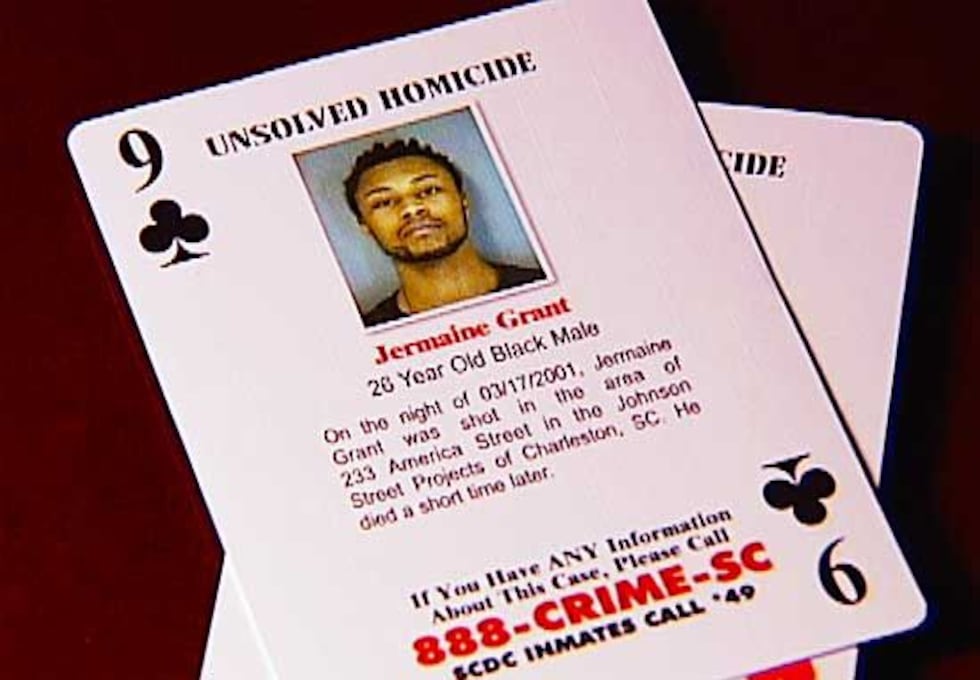 CHARLESTON COUNTY, SC (WCSC) - Special decks of playing cards featuring cold murder or missing persons cases are being given to inmates at jails and prisons across South Carolina.
Authorities are hoping inmates will play with the cards and recognize some of the victims' faces or information on them.
"Number one, the people have some time on their hands and they'll be playing cards. Number two, there's a lot of information in there. They may see a case they recognize and come forward with some information," said Charleston City Police Cpl. Fred Bowie, who's also coordinator for Crime Stoppers of the Lowcountry.
Tracey Bernard Hamilton is the king of diamonds. Hamilton was gunned down in a drive by shooting on James Island back in 2003.
His father says he will never forget that day.
'It happened right at my house two days before Christmas, that was a really big tragedy," said Bernard Hamilton. "Was minding his own business. They just ambushed him."
Eight years later, cops have no clues in Hamilton's case.
"I know a lot of people know what's going on, but they're scared to come forward," Bernard Hamilton said.
Bernard Hamilton is hoping the right inmate will hold his son's playing card, contact police with the name of his son's killer and give his family some closure.
©2011 WCSC. All rights reserved.