Mother: Autistic girl's service dog was beaten to death
Published: Dec. 19, 2011 at 12:49 AM EST
|
Updated: Dec. 20, 2011 at 2:16 PM EST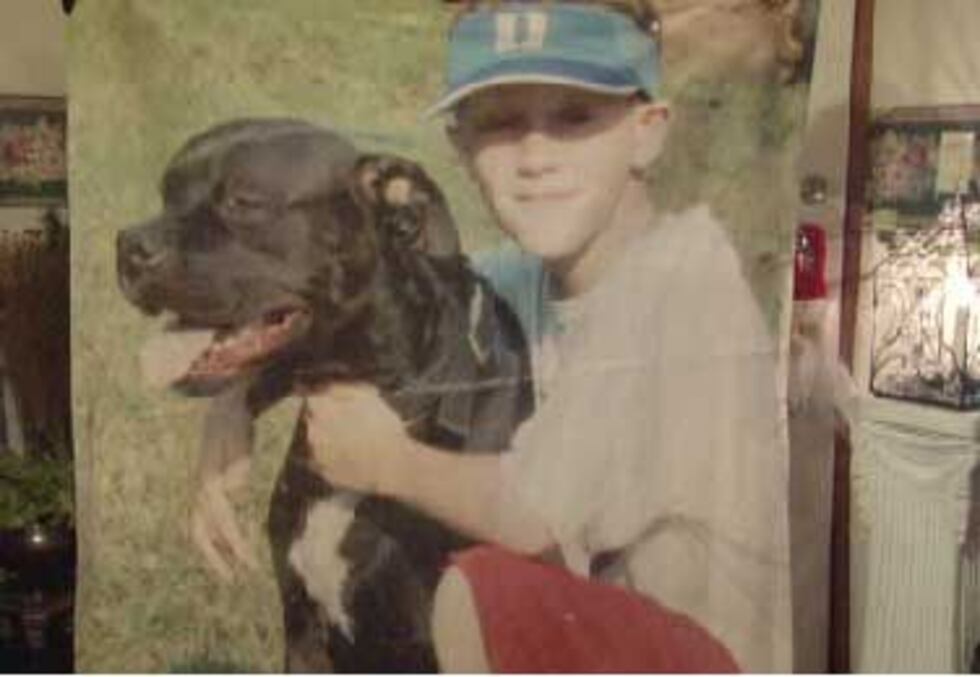 BERKELEY COUNTY, SC (WCSC) - A Moncks Corner mother says she believes her daughter's special needs service dog was hit on the side of the head with a baseball bat.
Toby was reported stolen last week, but over the weekend he turned up dead on the family's front lawn.
"Devastated, absolutely devastated that someone can do something so horrendous, not just because he was a special pet to us, but just an animal in general, someone could be so disheartening," Nolan said.
Nolan says it has been one of the worst weeks of her life.
Last Tuesday, witnesses said her daughter's 3-year-old service dog Toby, an American Bull Terrier, was taken from her front yard and put in a car that drove off. Toby was trained to keep an eye on Nolan's 9-year-old autistic daughter Allie.
"She's used to seeing him every day when she gets home off the school bus, he's waiting for her," Nolan said.
Sunday, the family's worst fear came true when Toby turned up dead.
"It was like someone had taken a bat to his head with one good swing and broke his jaw," Nolan said.
Toby was discovered by two teenage boys who happened to be walking on the road near Nolan's property Sunday afternoon.
"If someone had a vendetta against me they should have come to me, they should not have mutilated an animal and they should not have destroyed a family and a child's best friend," Nolan said.
Nolan's other daughter, Lauren Altman, was sitting on the porch. She came over to see for herself and couldn't believe what she saw.
"I just looked into the leaves and you just see blood on the leaves and when I go to pick up his head, it's horrible to see that," Altman said.
A child who does not understand why her best friend is now gone for good.
"She got a little upset and you could tell she walked to where he laid," Nolan said. She's looking, no Toby."
And for now, there are no answers to give the Nolan family some closure.
"We are not letting it rest, we are not gonna stop here," Nolan said.
Related story

Copyright WCSC 2011. All rights reserved.