Dell'z Deli owner says alleged attacker told her they 'will die together'
Published: Dec. 23, 2011 at 4:14 PM EST
|
Updated: Dec. 23, 2011 at 7:42 PM EST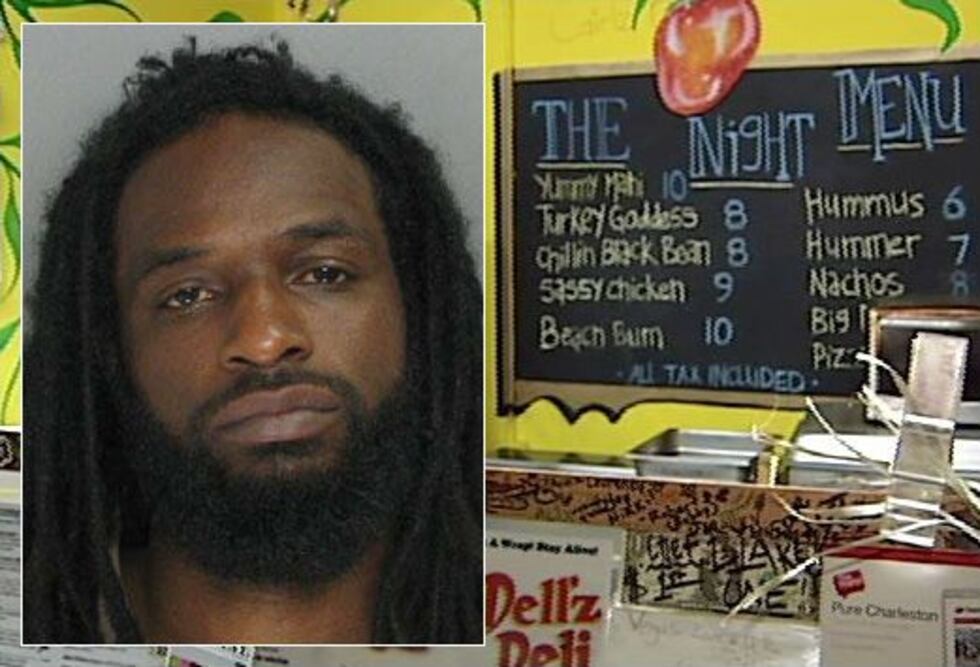 CHARLESTON, SC (WCSC)
A 33-year-old man accused of stabbing a Charleston deli owner was denied bond in court Friday morning.
David Israel Smith was captured by U.S. Marshals earlier this month in Las Vegas. Authorities say he moved from state to state in order to escape police. Smith is suspected of stabbing his ex-girlfriend, Maudell Grayson, the owner of Dell'z Deli on Oct. 18 in Charleston.
Grayson said Friday that Smith called her while on the run and said he would kill her.
"He kept calling me saying he was gonna kill me, do this and that and I will see him again and we will die together," Grayson said after bond court Friday.
According to a court affidavit, Smith hid from Grayson as she exited her car and then ran up and punched her in the face, knocking her to the ground. He then began to slash her with a knife while threatening to kill her.
Grayson was screaming for help, which prompted her sister to hear the noise and come out of the house to help her. The sister yelled for Smith to get off her sister. Smith threatened to kill them both before fleeing on foot, the affidavit states.
Grayson suffered wounds to her arms, hands and had swelling on her nose.
"It was the scariest thing that ever happened to me, especially when you do something right and they do that," she said.

Investigators say they tracked Smith to Louisiana, Texas, Illinois, New Mexico, Arizona, California and ultimately Nevada. According to investigators, Smith relied on hitching rides and the benevolence of strangers, who gave him rides from city to city.
The Oct. 18 stabbing happened at a home on Boeing Avenue.
According to investigators, Grayson, who fought off Smith during the attack, was alleged to have been ambushed by Smith as she walked from her car to her front door. When officers arrived, they found her suffering from multiple stab wounds to her right arm and left hand.
Smith remains in jail charged with criminal domestic violence of a high and aggravated nature. Smith is also charged by the South Carolina Probation and Parole Service with a Probation Violation.
Grayson is back at work and can now keep her deli open past dark. She had been closing early until authorities caught Smith. She says she's ready for things to get back to normal.
---
Related Story
Copyright WCSC 2011. All rights reserved.