Authorities release husband's 911 call to report wife missing
Published: Mar. 21, 2012 at 12:35 PM EDT
|
Updated: Mar. 21, 2012 at 5:35 PM EDT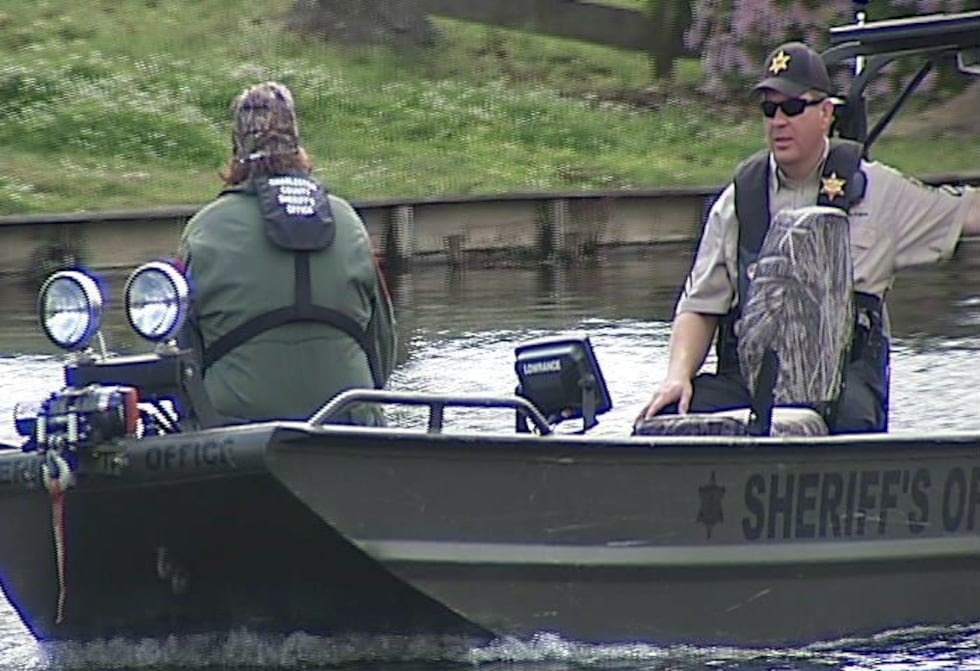 WEST ASHLEY, SC (WCSC) - The 911 call placed by the husband of a 36-year-old West Ashley woman after she went missing was released Wednesday while crews searched the marsh near the couple's home.
Investigators with the Charleston County Sheriff's Office have been looking for Marjorie Gayle McCaffrey after she was reported missing by her husband, Robert McCaffrey, Sunday.
Robert McCaffrey called 911 on Sunday to report his wife missing, less than a day after the couple got into a verbal argument. Gayle McCaffrey was last seen around 9:30 or 10 p.m. Saturday at the couple's Limestone Boulevard home.
Deputies called off a search that lasted for several hours Wednesday morning after finding a dead dog believed to be the cause of buzzards in the area.
According to Major Jim Brady with the Charleston County Sheriff's Office, deputies checked the marsh off Furman Drive after receiving reports of possible buzzard activity, but did not find any connection to McCaffrey. A helicopter and an air boat are being used in the search.
"Last time I saw her was probably right around 9:30 and then I left," Robert McCaffrey told a 911 dispatcher. "And when I got back here at 6:30 in the morning she wasn't here."
When the 911 operator asked McCaffrey if his wife had any medical or mental conditions he said, "No, other than putting up with me, no."
McCaffrey told deputies that after Saturday's argument he left the house and traveled to the couple's second home in Easley. McCaffrey said that when he returned home the following morning his wife was gone.
On Tuesday, the Travelers Rest Police Department released a copy of a speeding ticket issued to McCaffrey at 2:15 a.m. Sunday. The drive from the couple's Limestone Boulevard home to their Easley home is almost four hours.
The speeding ticket was issued to McCaffrey about 30 minutes and 20 miles northwest of Easley. McCaffrey then drove the four hours back to West Ashley and reported his wife missing.
According to investigators, when deputies asked McCaffrey why he traveled to Easley at the last minute, he said that he was "very emotional and distressed about his marriage and wanted to get some space and time away."
McCaffrey said when he returned home, he noticed that his wife's wedding ring, car keys and checkbook were on the counter. McCaffrey also told investigators that his wife had left a typed letter which he gave to deputies.
The couple's two children, ages 4 and 10, were at the residence when deputies were called out to the house. The children have been taken into protective custody as detectives investigate the incident.
McCaffrey is described as a white female, about 5'2" and weighing 155 pounds. She has reddish or brown colored hair and blue eyes.
Anyone knowing the whereabouts of McCaffrey is asked to contact the Charleston County Sheriff's Office at 843-202-1700.
Copyright 2012 WCSC. All rights reserved.