Ravenel Bridge on-ramp reopens after semi crashes into cop cruiser
Published: Apr. 30, 2012 at 2:12 PM EDT
|
Updated: Apr. 30, 2012 at 9:29 PM EDT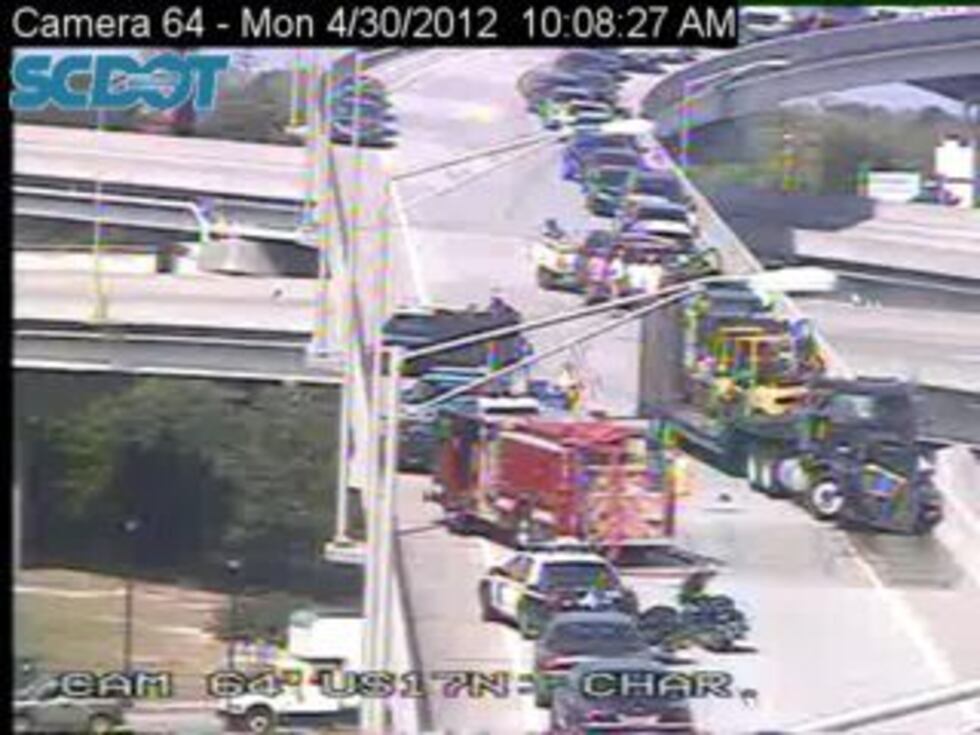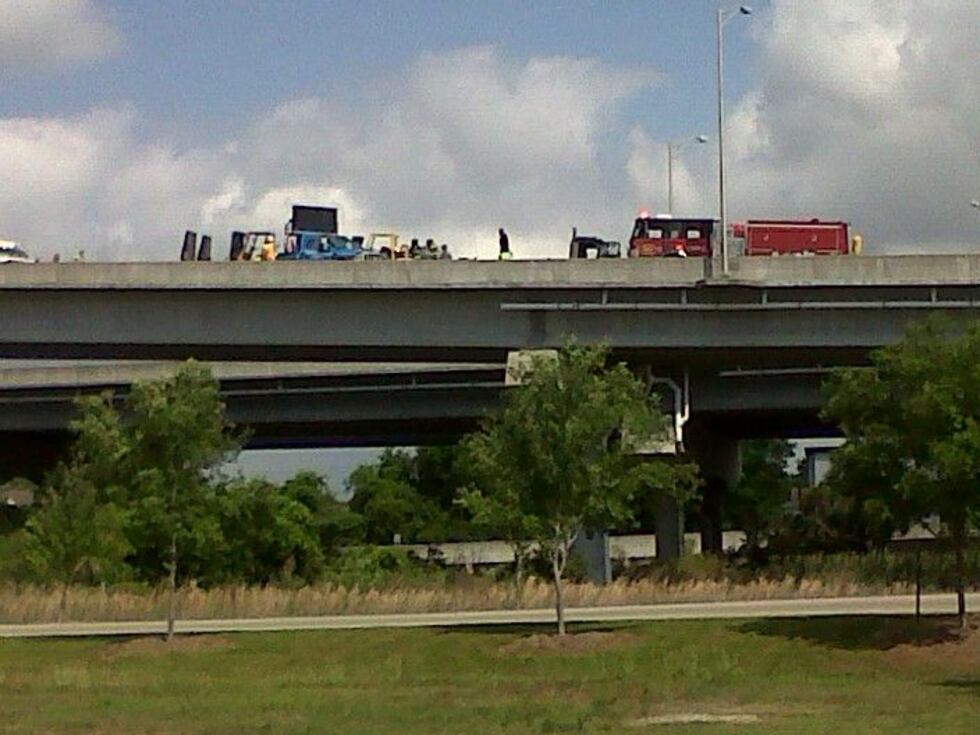 CHARLESTON, SC (WCSC) - The I-26 on-ramp to the Ravenel Bridge has been reopened after a tractor trailer side-swiped a car, rear ended a state highway emergency truck and broadsided a police cruiser Monday morning.
Both lanes were closed for several hours as emergency crews work to clear the scene.  It reopened just before 3 p.m.
Around 9:30 a.m., South Carolina Highway Patrol officials say a State Highway Emergency Program truck, with its lights on, was parked in the right lane about halfway down the entrance ramp assisting a motorist.
A police car with its lights on was also positioned on the left lane of the ramp assisting the SHEP truck driver.
Authorities say the tractor trailer came onto the ramp, sideswiped a Volkswagen that was behind the police car, went to the right and struck the SHEP truck and then went back to the left and struck the police car.
Charleston Police Department spokesman Charles Francis said the Charleston Fire Department, who were also on scene, immediately removed one of the officers from the vehicle, while the other officer had to be extracted from the vehicle.
Francis said both officers were transported to the hospital and released.
The driver and passenger of the tractor trailer were taken to the hospital to be checked out. The driver was issued a ticket for traveling too fast for conditions.
Highway patrol and transport police are investigating.
Copyright 2012 WCSC.  All rights reserved.