Man pays for iPad, finds legal pads in box instead
Published: May. 15, 2012 at 6:29 PM EDT
|
Updated: May. 15, 2012 at 9:06 PM EDT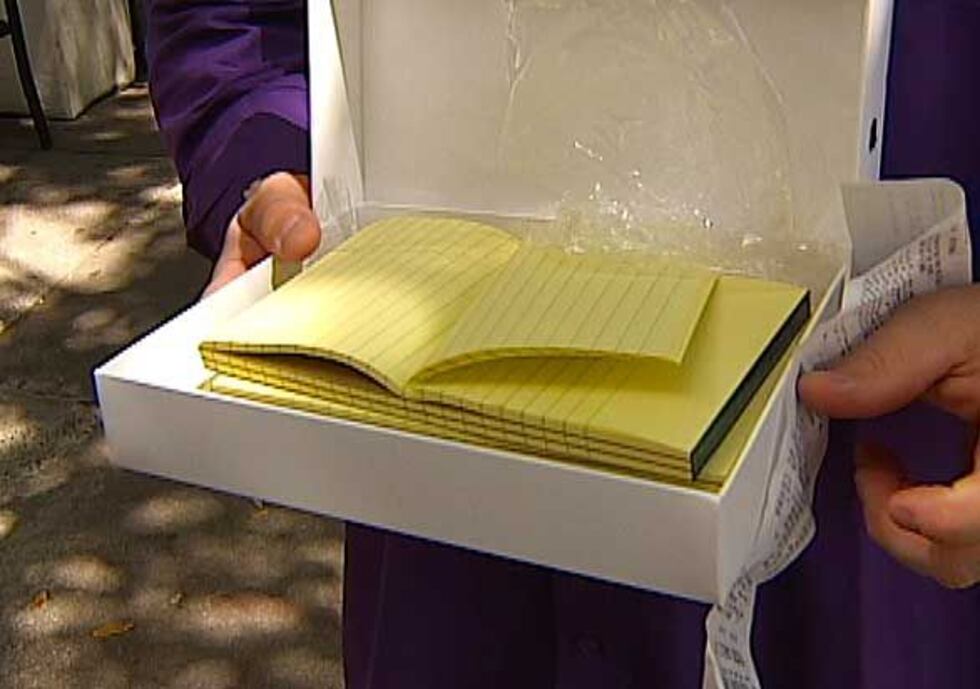 HUGER, SC - A Berkeley County man who bought an iPad for a Mother's Day gift for his wife instead found legal pads in the box when it was opened at their home.
Jeff Foster said he paid $729 for the iPad at the Walmart on Centre Point Drive.
"Decided on an iPad and it's a great gift I thought. I had tax money coming in so it was a splurging gift," Foster said. "Took my item home, setup a nice display for my wife for mother's day, card and flowers and then had the gift out."
When his wife woke him up, Foster would soon be stunned.
"First she gave me a kiss for the iPad and then as she opened it up she said what's the gag and I said excuse me? And she said what's the joke?" he recalled."And then she opened the box and showed me the pads."
Foster was the victim of a nasty prank and possibly a crime.
"At first I thought she was kidding me and then I immediately called Walmart," he said.
Foster said employees checked surveillance videos to see if the box had been tampered with inside the store. But they couldn't find any evidence.
"I got in touch with Apple, made them aware of the issue. They're the ones that actually told me they've heard of this happening before," Foster said.
A Walmart manager said they will give Foster the option of a refund or a new iPad. The manager said they believe somebody returned the box with the legal pads inside and did such a great job wrapping it that no one could tell the difference.
After all he went through, Foster said he's learned a lesson. Next time he will open the box before he leaves the store.
A spokeswoman for Walmart said the company has heard of similar cases, including one in Michigan.
Copyright 2012 WCSC. All rights reserved.