Police arrest man suspected of fatally shooting teen, injuring man
Published: May. 31, 2012 at 7:57 PM EDT
|
Updated: Jun. 1, 2012 at 11:15 PM EDT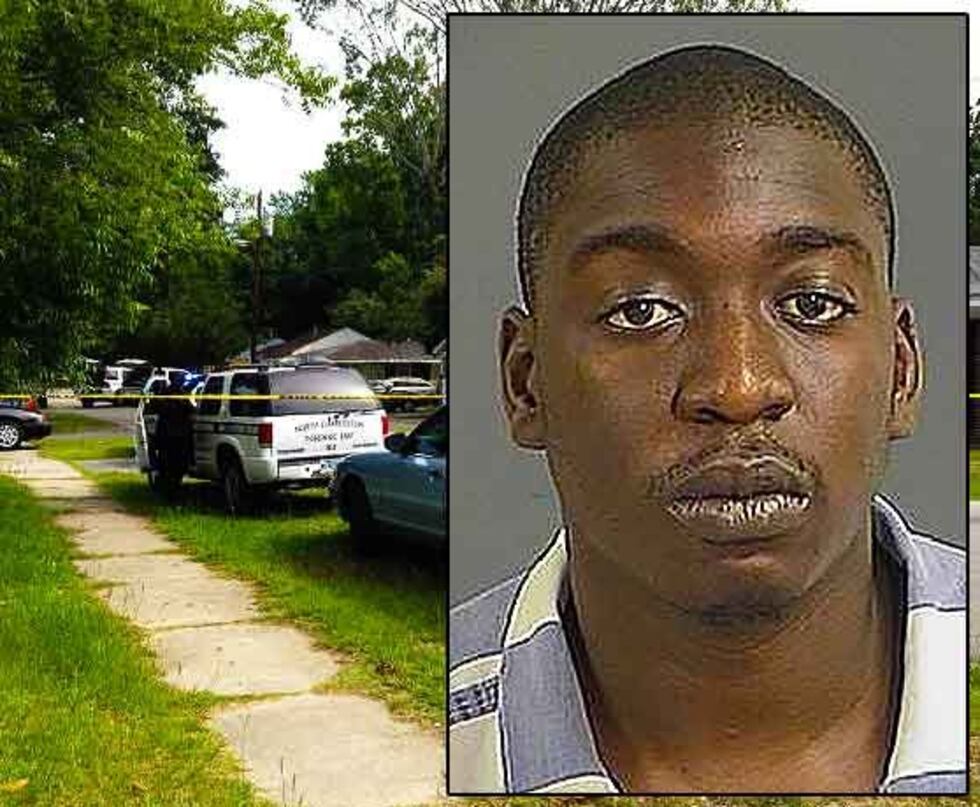 NORTH CHARLESTON, SC (WCSC) - Investigators with the North Charleston Police Department say they have arrested a 25-year-old man accused of fatally shooting a teenager and injuring a man in North Charleston.
The North Charleston Police Department charged Maurice Nathaniel Aiken with murder and attempted murder. According to police, the shooting incident may have stemmed from another shooting on Wednesday.
On Thursday around 2:15 p.m., the North Charleston Police Department responded to the 5,000 block of Delta Street in reference to a possible shooting.
When an officer arrived on the scene, he was flagged down by several people who were pointing towards a person on the ground in front of an apartment. EMS then arrived on scene and pronounced the victim, 18-year-old Demetrius Robinson, deceased.
Police say they also discovered that a 26-year-old man was also injured in the shooting. He was shot in the upper left shoulder and transported to a local hospital.
On Wednesday night, police responded to the area of 2200 block of Taylor Street in reference to a shooting. The victim, a 24-year-old woman, told police that someone possibly driving a gold VW shot at her while she was pulling into a driveway. Police say they found two bullet holes on the side of the victim's car and another in the engine compartment.
The victim said she was driving to a family home when someone opened fire on her. She said she then called police and saw that a police officer pulled the alleged shooter's vehicle just a few streets over.
A police report states that as officers began to investigate the scene, they located shell casings and what appeared to be bullet fragments in the roadway near the vehicle.
According to investigators, the items and other evidence discovered, led officers to believe that the victim's original information could "not be true and accurate."
The victim told police that the owner of the car, Aiken, went to the store and should be returning shortly. Officers say they waited for one hour, but Aiken did not return.
When detectives arrived and spoke with the woman, police say she changed her story. Authorities discovered that the actual car owner, Aiken, was the driver and the victim of the shooting.
Copyright 2012 WCSC.  All rights reserved.