Summerville trio busted for meth at pharmacy parking lot
Published: Jun. 11, 2012 at 6:34 PM EDT
|
Updated: Jun. 11, 2012 at 11:08 PM EDT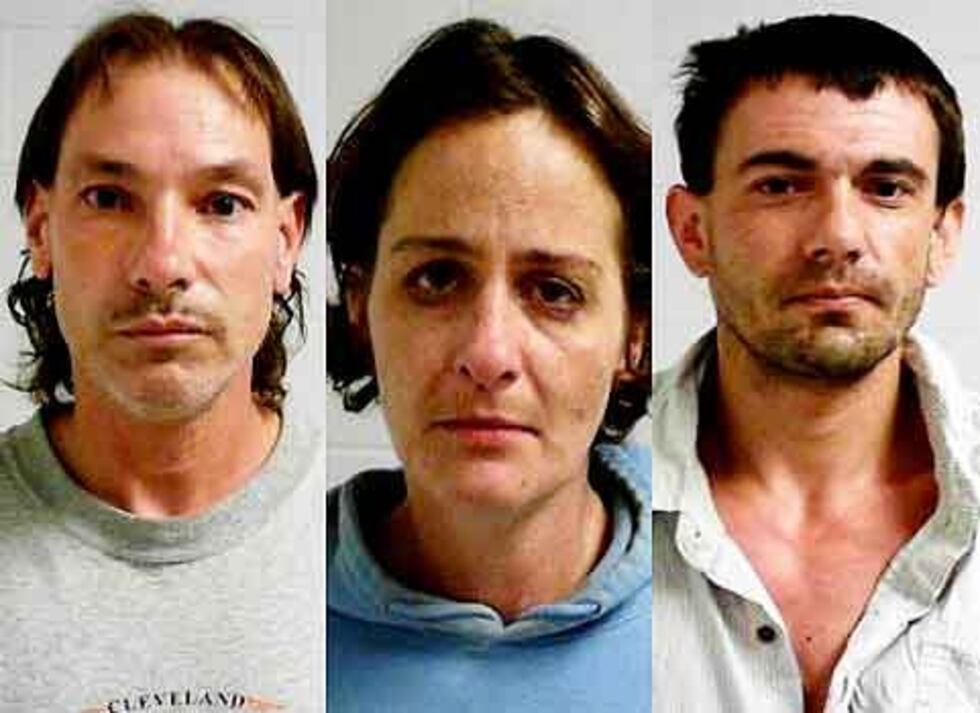 SUMMERVILLE, SC (WCSC) - Investigators have arrested three people for manufacturing meth after a clerk at a Summerville pharmacy alerted authorities to suspicious activity on Monday morning.
The Summerville Police Department charged 46-year-old Wayne Daniel Morley, 33-year-old Charles Edwin Beebee and 36-year-old Leigh Ellen Kuziak with manufacturing meth.
On Monday around 3:40 a.m., authorities were told that Kuziak was inside the Walgreens on 1120 North Main Street attempting to purchase Pseudoephedrine. Officers were notified that Kuziak kept walking out of the pharmacy to talk with a man in a maroon Dodge van.
When officers arrived, they approached the van and saw Morley and Beebee inside the van. Officers asked Morley, who was in the driver's seat, why he was sitting in the parking lot and he said he was waiting for Kuziak to get back from inside the store.
Police say Morley appeared to be moving around a lot and stuttering while the officer was asking him questions. When Morley and Beebee were asked to leave the vehicle, officers say both of the suspects continuously looked around "as if they were looking for an avenue of escape."
Once Kuziak got to the van, an officer asked her why she was inside Walgreens to which she said she was picking up medication. The officer then asked Kuziak if he could see the medication she bought and she pulled out two 24 count boxes of Pseudoephedrine.
When officers searched Beebee, police say they found a glass smoking pipe in his right cargo shorts pocket. Officers say they also found three different types of cut straws used for ingesting illegal narcotics and a clear plastic container with a white powdery residue.
Authorities say they also found two small packets of burn cream with aloe vera, which police say is used to relieve pain during the pot method of manufacturing meth.
Police say all three were given their Miranda Rights and said they would talk without legal representation.
Beebee said he did not know what was in his shorts since the shorts belonged to his friend. When asked where his friend lives, Charles said he did not know where his friend lived or what his name was.
Morley and Kuziak were then asked about a black bag found in the vehicle. Both of them said it wasn't theirs and Beebee refused to answer if the bag belonged to him.
Police say they also spotted a Gatorade bottle, with its label taken off, filled partially with yellowish liquid inside the vehicle and saw a white powdery substance in a plastic container.
The metro narcotics unit then arrived on scene and secured the area. According to investigators, Morley and Kuziak later told authorities that the black bag belonged to Beebee.
Copyright 2012 WCSC. All rights reserved.