ReVille sentenced to 50 years for child-sex crimes
Published: Jun. 12, 2012 at 2:58 PM EDT
|
Updated: Jun. 13, 2012 at 10:25 PM EDT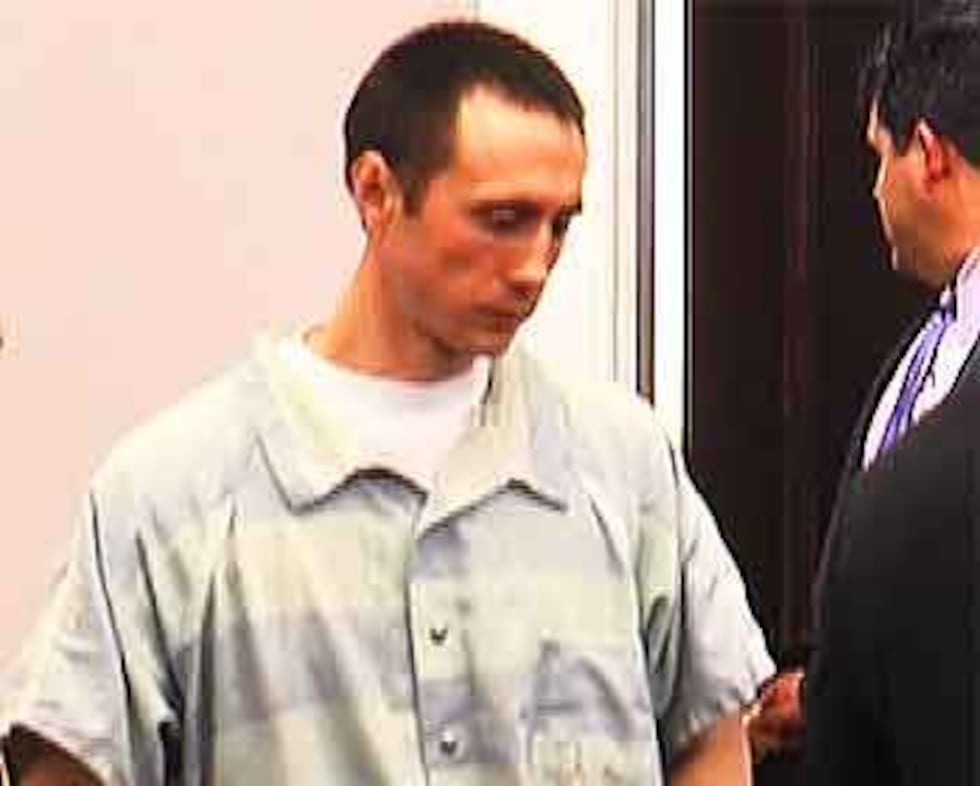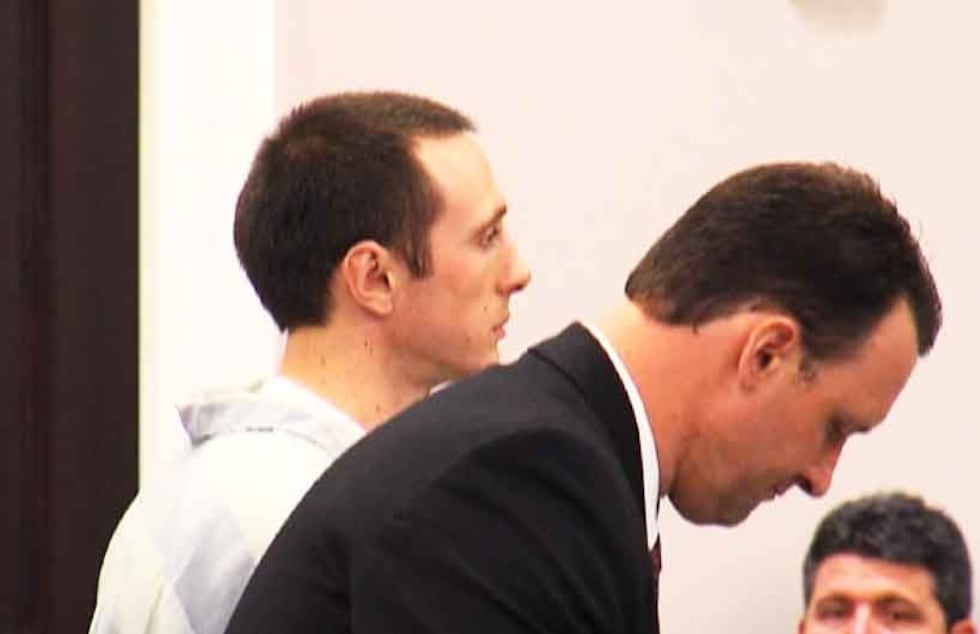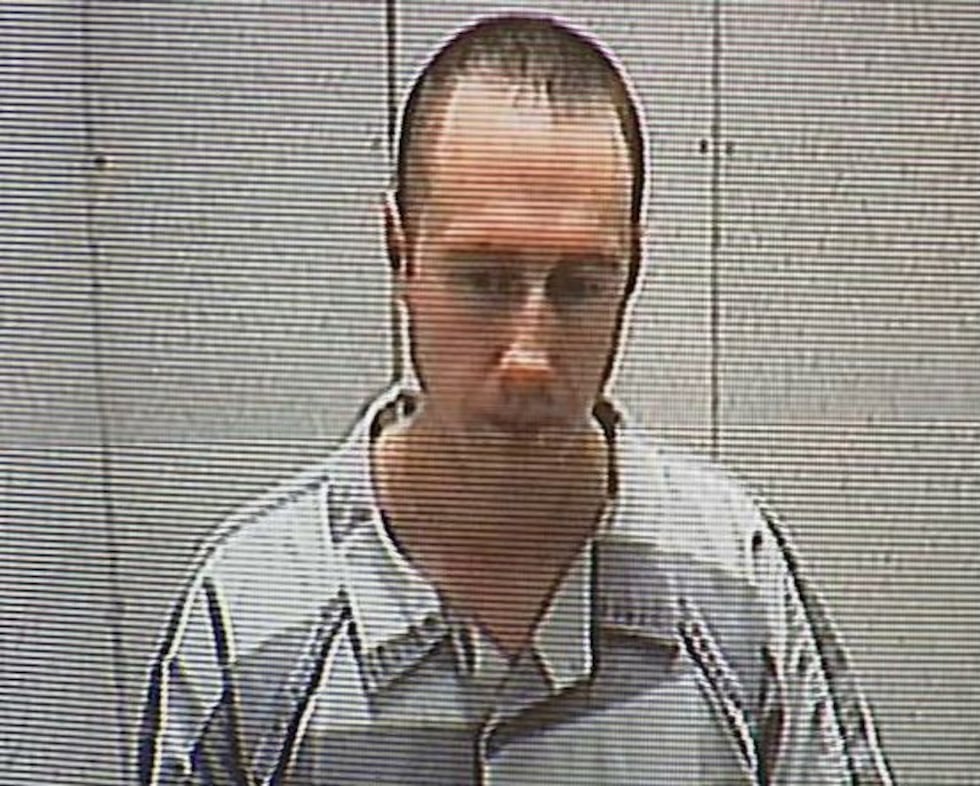 CHARLESTON, SC (WCSC) - A sexual predator from the Lowcountry has been sentenced to 50 years in prison after pleading guilty to 22 child-sex charges in Berkeley, Charleston, and Dorchester counties on Wednesday.
Louis "Skip" Reville, 32, appeared in court a little before 10 a.m. on Wednesday in a jail jumpsuit complete with shackles and chains.
He pleaded guilty to each of the 22 charges brought before the court, including second and first degree criminal sexual conduct with a minor, lewd contact on a minor, and criminal solicitation of a minor.
Judge Markley Dennis sentenced ReVille to 50 years in prison. He has to serve 85% of that sentence, so he will be 74 at the youngest when he is released.
When asked if ReVille questioned his guilty plea on any count, he answered "No."
ReVille admitted that he had 16 victims in Berkeley and Charleston counties and 6 in Dorchester County.
Following the plea, Prosecutor Debbie Herring Lash laid out pieces of the investigation, identifying victims only by the name "John Doe" and a corresponding number.
She said the first reported case happened in Mt. Pleasant, after a parent's meeting about ReVille got the ball rolling.  Lash said ReVille caught wind of the meeting and attempted to calm parents by explaining the allegations were blown out of proportion.
Lash also told the Judge Markley Dennis about "games" Reville played with his victims. Oral sex was performed, according to the prosecutor.  She also mentioned one victim was mute and cried when he went to the Lowcountry Children's Center.
Lash said some of the sex crimes happened at a Mt. Pleasant church and also at ReVille's home.  She said one of the victims originally looked up to ReVille as a mentor.
In discussing the Dorchester County cases, Lash referenced "fraternity-style games" involving sex abuse.  One of the Dorchester County victims was just 10 years old at the time of the abuse, Lash added.
Then came statements and letters from some of the victims' family members.  ReVille was referred to as "a wolf in sheep's clothing" as well as a "great liar" and a "master of deception."
One parent said ReVille "used religion to deceive [him] and [his] wife."
Then, one of ReVille's victims from a Citadel summer camp took the podium and addressed his predator, telling "Skippy" to look at him while he spoke.
The victim said he had been tormented and has a lot of anxiety, calling ReVille a cancer and saying he "had no soul."  The victim explained how he originally had dreams of going to The Citadel, but now can't trust any man.
He also explained how the personal strife caused him to turn to drugs and reiterated that ReVille was "a true demon who rapes angels."  He even said he tried to kill himself by hanging, but authorities kicked in door.
The victim also apologized for not reporting ReVille's abuse in 2003, saying he "could have stopped it."  The judge then advised the victim to get some help "because [he] was worth it" before the victim left the podium.
An emotional 10-minute recess followed.
When court returned to session, Dr. William Burke, who runs a clinic to treat pedophiles, addressed the judge.  He described two main reasons for ReVille's behavior.
First, Burke said ReVille was taken by teacher in the 3rd grade, who sketched nude portraits of ReVille as a youth.  18 months later, Burke said ReVille began to "sexually explore" with an older friend.
Burke finished his address by explaining that there is treatment and containment for pedophilia.
Then came ReVille's attorney, Craig Jones, who said there were no grounds for mercy for his client, but nonetheless asked for mercy, citing the fact that ReVille is a father of triplets.  He added that no victims should blame themselves for what happened to others, saying "nothing can undo what happened."
He also cited ReVille's cooperation with authority as a reason for mercy from the judge.
ReVille himself then addressed the judge, saying "I'm sorry for what I've done... I'm the only one to blame for the pain and suffering."
Ninth Circuit Solicitor Scarlett Wilson then addressed the judge, at first thanking him for "not running from hearing the case."  She said to the victim, "it is not your fault." She also spoke about how some of ReVille's identified victims said he never abused them, but based that on denial.
Speaking of ReVille and his cooperation with investigators, Wilson said ReVille "cooperated but manipulated" from day one.
She also said ReVille "has used and abused in the name of God...he epitomized evil."  Of the victims, Wilson said "[they] did the right thing to put ReVille away forever."
Judge Dennis then thanked victims for coming forward and speaking in court before turning his attention to ReVille.
Dennis described the situation as "a tragedy" and said, "Part of me would like to put you where you couldn't possibly see daylight."
He ultimately settled on 50 years in prison.
ReVille has been held in the Charleston County Detention Center on a bond exceeding $1 million since his arrest last October. At the time of his arrest, ReVille was working as an assistant principal at Coastal Christian Preparatory School.
He has a history of coaching and teaching youth in the Charleston area, dating back to his time as a Citadel cadet, when he allegedly watched pornography with a camper inside his dorm room in 2002.
The Citadel and a school in Summerville, Pinewood Preparatory School, are facing lawsuits in connection with ReVille.
In the case of The Citadel, ReVille said in court Wednesday the accounts provided by the alleged victims were true.
Copyright 2012 WCSC.  All rights reserved.