Authorities offering reward in teen's shooting death
Published: Jun. 16, 2012 at 5:25 PM EDT
|
Updated: Jun. 18, 2012 at 9:55 PM EDT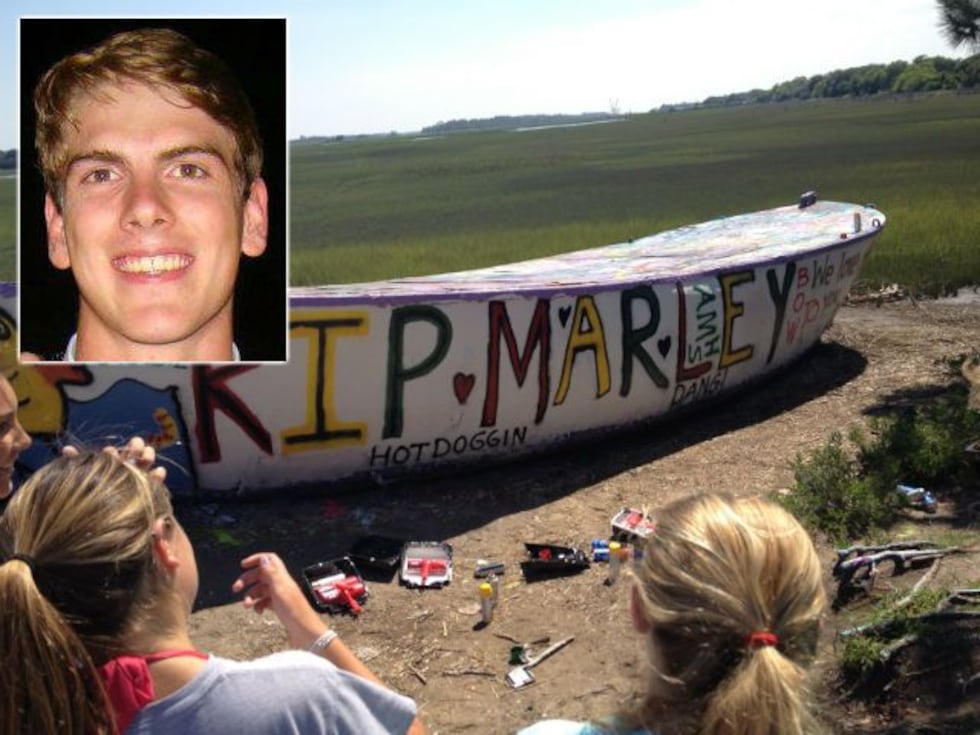 WEST ASHLEY, SC (WCSC) - Crime Stoppers is offering a reward for information in a 17-year-old's shooting death in a West Ashley parking lot over the weekend.
Charleston police say Marley Lion was pronounced dead early Saturday morning after being found lying next to his Nissan Pathfinder, suffering from a gunshot wound in the Famous Joe's parking lot, located at 1662 Savannah Highway.
Police say when they arrived on scene around 4 a.m., Lion told them he was sleeping in his vehicle when two unknown black males approached and one of them, dressed in all black with blue jeans, begin to fire at him.
Lion told police he pulled over to take a nap inside his SUV because he was "too intoxicated to drive." Police say Lion was at a party before he pulled over at a parking lot to sleep. According to Crime Stoppers, when one of the suspects approached Lion's vehicle from the direction of Yew and Evergreen streets, Lion's vehicle alarm went off. Authorities say Lion was then shot five times.  He was taken to MUSC, where he later died.
If you or someone you know has information regarding this crime you are asked to call Crime Stoppers at 554-1111 or 1-800-222-8477 or on the web at www.5541111.com. Texters can send anonymous tips to CRIMES (274637) and mark the beginning of the message with "tip212." All contacts remain anonymous and you can earn a reward up to $1,000.
"The world was his oyster. He brought light into the room," Academic Magnet High School Principal Judith Peterson said."He was enthusiastic about everything. We love our children and to lose our children, it's devastating for all of us to lose a child.  This way is particularly horrifying for us."
Lion's friends gathered at the boat on Folly Road to honor his memory on Sunday. The Johns Island teen recently graduated from Academic Magnet High School, and was set to attend Clemson University in the fall.
"I just saw the picture of me handing him his diploma. He was just a really good kid," Peterson said."We're a strong community. We will be there for Marley's family. We will be there for Marley's friends and we will be there for each other."
Lion's friends said they wanted him to be remembered for his big heart, and his care-free ways.
Authorities say the suspect is described as a black male, who was wearing baggy pants and white shoes. There may have been a second suspect as well, another black male who was wearing jeans and a dark t-shirt.
Copyright 2012 WCSC. All rights reserved.