Police release video, pass out flyers to find teen's killer
Published: Jun. 19, 2012 at 7:45 PM EDT
|
Updated: Jun. 20, 2012 at 1:14 AM EDT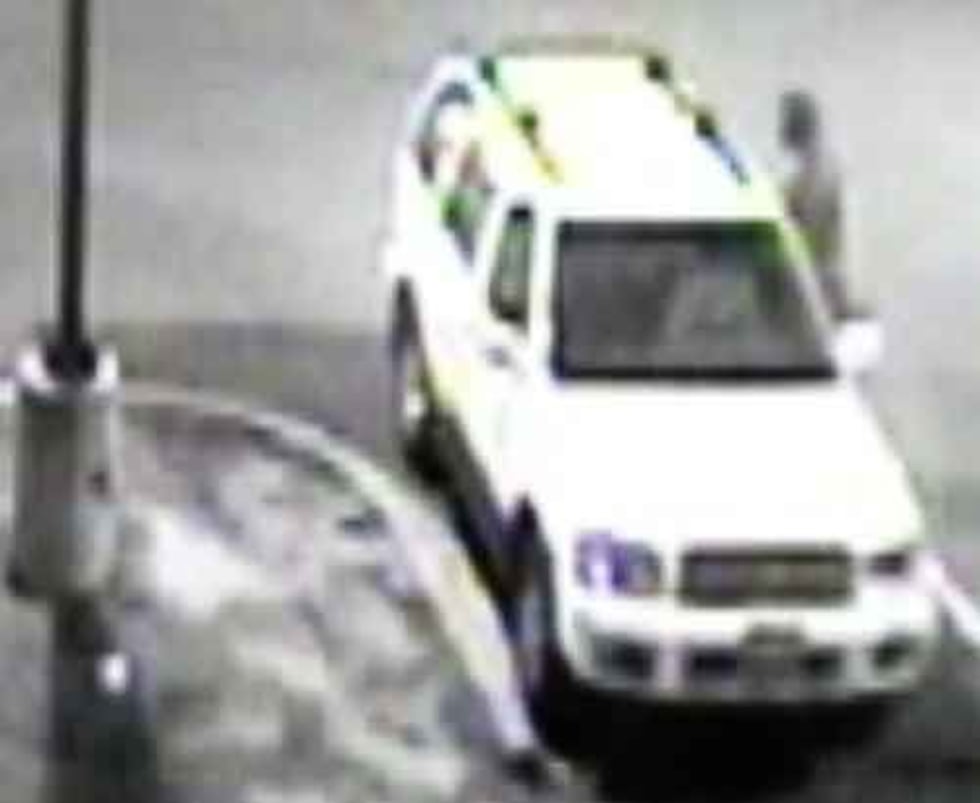 WEST ASHLEY, SC (WCSC) - Authorities have released surveillance video in connection to a 17-year-old's murder in West Ashley hoping that anyone with information can help investigators find those responsible for the teen's death.
In the video, a man can be seen approaching Marley Lion's SUV in the parking lot of a Savannah Highway shopping center attempting to enter the vehicle. Charleston police say that man later returned and fired into the SUV hitting Lion who later died.
Charleston police are describing the murder as a random senseless act of violence. Police released the surveillance video hoping someone will come forward with information on the Johns Island teen's death.
"He had his whole life in front of him," Police Chief Greg Mullen said at a press conference on Tuesday."Because of a predator, someone who has absolutely no thought or no conscience about life, he will not be able to grow up and experience what we've all been able to experience."
Mayor Joe Riley was also at the press conference asking the public to come forward to help solve this murder.
"A hunch, rumor that they might have heard from someone else to bring this to our police department, so we can bring this violent person to justice," Riley said.
In the newly released video, a man appears to be trying to open the door of Lion's SUV. Police say the gunman was attempting to rob Lion.
Investigators say the man ran off when the car alarm went off, but then returned and shot Lion in his SUV.
Police say the gunman they are looking for is a black male, between 5'8" and 6 feet, with a medium to stocky build. Investigators say he ran off in the direction of the nearby Ardmore neighborhood in West Ashley.
Investigators say they are also looking for a second man, whom they are calling a person of interest. That man is seen on surveillance video walking through the parking lot, 20 minutes before Lion was shot to death.
Police are also distributing fliers about Lion's murder to West Ashley businesses, hoping it will lead to an arrest.
Investigators say before he died, Lion told them he was asleep in his car when two men approached him and shot him five times before running away.
Conrad Tuza owns a thrift store in Avondale. He put two of the Marley Lion fliers on his store windows.
"They're gonna need a lot of help and I just hope for the sake of the family and for the closure part that something gets done in a hurry," Tuza said.
Businesses in the shopping center where Lion was shot are hoping the fliers will generate some leads.
Randall Gadry runs Lenny's Sub Shop which is right next door to a restaurant that's been robbed twice in the past six months.
"Makes you kind of feel uneasy. For the most part it is pretty safe areas here. I understand there are some bad areas back behind this building, so that could possibly be where the crime is coming from," Gadry said.
"Two robberies at Five Guys recently and now this tragic murder out back here, I think maybe more police presence in some of these rough areas would help," said Brian Lawson who owns d.d. Peckers'.
Anyone with information on Lion's murder should call Crime Stoppers at 554-1111. A reward of up to $1,000 is being offered for information leading to an arrest.
Copyright 2012 WCSC. All rights reserved.