Investigators: More charges may be pending in baby's death
Published: Jun. 29, 2012 at 4:52 PM EDT
|
Updated: Jun. 29, 2012 at 9:32 PM EDT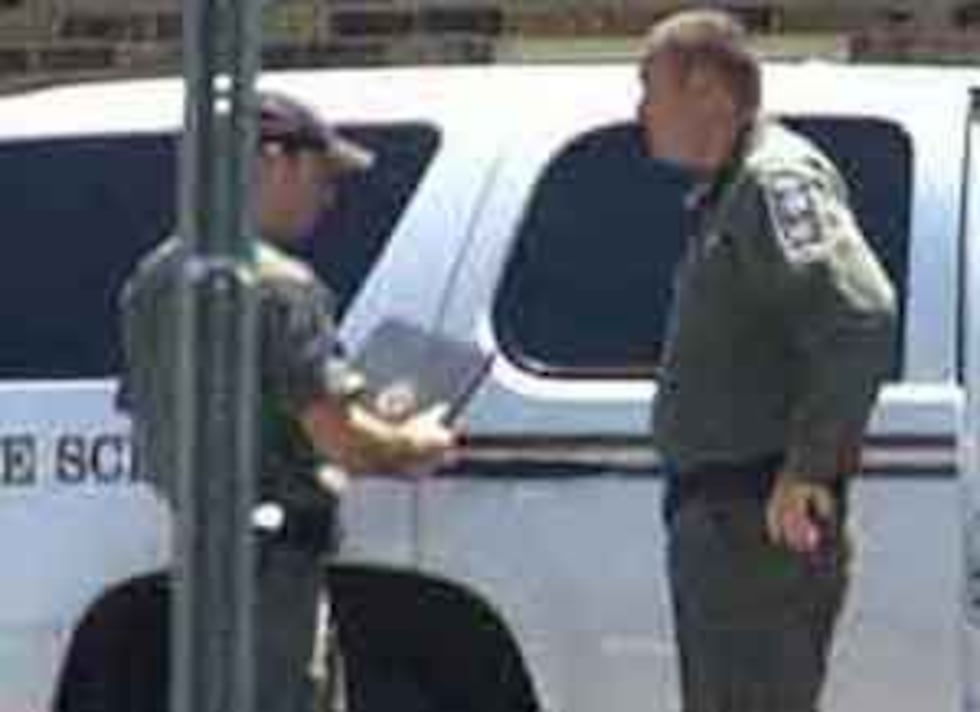 LADSON, SC (WCSC) - Major Jim Brady with the Charleston County Sheriff's Office says that there may be more charges pending in the case of a two-month-old Ladson boy who died on Wednesday.
Investigators have already charged the baby's parents 21-year-old Angel Ann Richardson and her live-in boyfriend, Todd Stephen Melvin, with unlawful conduct towards a child following the death of Kayden Melvin. Todd Melvin was released from jail after receiving a $150,000 bond on Thursday, while Richardson is still in jail and was given a $250,000 bond.
Court documents say on Wednesday Kayden was taken to Trident Medical Center in full cardiac arrest and pronounced dead that morning. Affidavits state that the 2-month-old's body was riddled with insect bites, and when investigators went to the child's home on 4537 Outwood Drive they found "deplorable" living conditions, which included dog feces on the ground and cockroaches in Kayden's bassinet.
Brady says that investigators are still trying to figure out how Kayden died, which could lead to more charges.
"Cause and manner of death goes a long way toward making the charges of a criminal nature," Brady said on Friday."With that being undetermined, we'll have to wait to get that information to add to the case."
Authorities also announced that they are re-opening two cases in 2009 and 2010 involving Richardson's two other children.
"Any time you have recurring incidences at a location, obviously you're going to see if there's any bearing to the other case," Brady said.
On March 23, 2009, deputies with the Charleston County Sheriff's Office responded to Trident Hospital regarding a child who was brought in with severe burns. A nurse said that Richardson and Alexander Perry brought in a baby with severe burns on his hands and feet.
Deputies say Perry was then 18-year-old Richardson's boyfriend, but not the father of the child. They say Perry caused second degree burns on the child by bathing him in hot water. Perry pleaded guilty to unlawful conduct toward a child and served two years.
The Department of Social Services say the baby has since recovered and was adopted in 2011.
Additionally, Perry was charged with contributing to the delinquency of a minor after investigators say they found at least six pot plants in the hallway and the bedroom of Richardson's home. Richardson and her father, Brian Richardson, were also charged with contributing to the delinquency of a minor. Deputies say a then 16-year-old also lived at the home at the time.
On June 18, 2010, deputies returned to Richardson's home after her other child, four-month-old Mariah Benjamin, was found by the baby's grandfather "cold and stiff" in her crib. They say the child had a white substance coming from her mouth.
Coroner Rae Wooten said they were not able to determine what caused the death of that child at the time.
"It's obviously upsetting. Again anytime you have one it raises concerns. If you have more than one, it compounds that concern," Brady said.
DSS says that they had no knowledge of Kayden's birth until his death on Wednesday. Officials say Richardson had given birth to Kayden in Baltimore and recently returned to South Carolina. DSS says there is another child who lived at the Richardson home in 2009, currently in foster care with plans to be adopted.
Copyright 2012 WCSC. All rights reserved.