4 charged in connection with murder of Johns Island teen
Published: Jul. 31, 2012 at 3:34 PM EDT
|
Updated: Aug. 1, 2012 at 12:14 PM EDT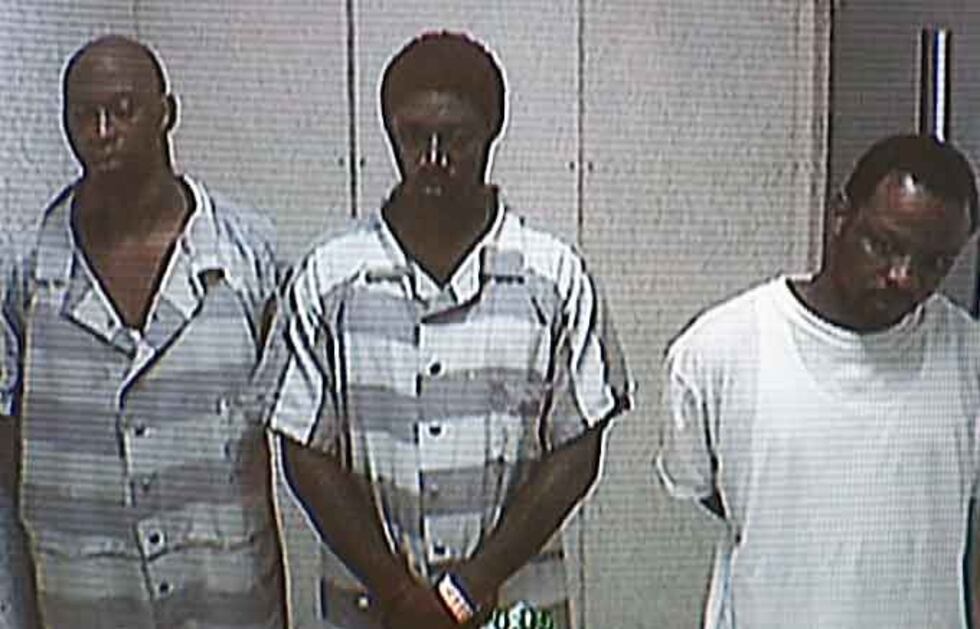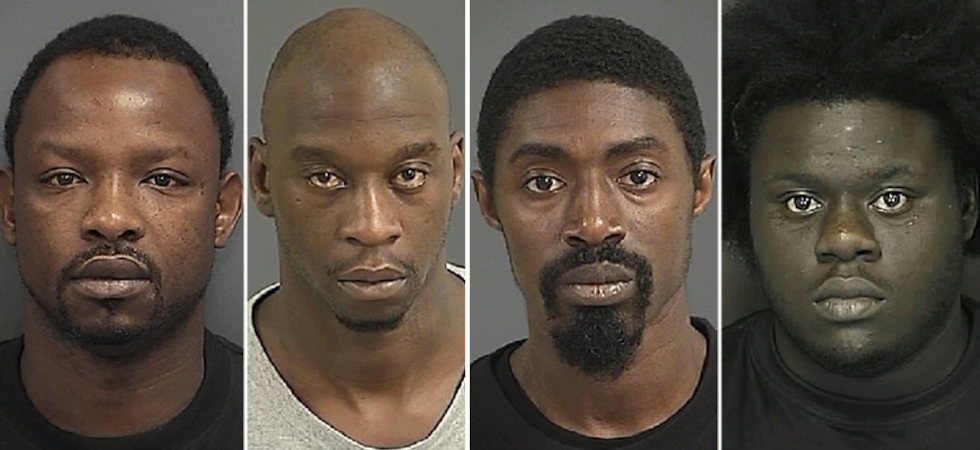 CHARLESTON, SC (WCSC) - Charleston police made four arrests this week in the June 16 murder of 17-year-old Marley Lion in West Ashley, including the man they say pulled the trigger.
Three suspects are charged with murder and one other suspect is charged with accessory accessory after the fact of the murder.
Charleston Police Department affidavits state 30-year-old Ryan Deleston first attempted to rob the teen, who was sleeping in his SUV, in the Famous Joe's parking lot around 4 a.m. before returning a short time later to shoot with a 9mm handgun. Lion died a short time later.
He is charged with murder, attempted armed robbery, possession of a firearm during the commission of a violent crime, and possession of a handgun with an obliterated serial number.
"Some cases are so compelling that they are difficult to comprehend," Charleston Police Chief Greg Mullen said during a press conference Tuesday. "When a young person is brutally murdered, it touches a nerve in all of us and makes us ask why. This was a senseless act of violence that touched our department and the community."
"Today is a very important day in the life of this community," Mayor Joe Riley said at the press conference. "A vicious, violent, brutal criminal and his accomplices have been brought to justice. They are in jail. The case is solid. Their freedom is gone."
Police say Deleston was actually observed within two blocks of the shooting just minutes after it occurred at 1662 Savannah Highway. Detectives said Deleston matched the general physical likeness of the shooter.
Furthermore, a known witness told police they were familiar with how Deleston held a firearm when he robbed people. That witness viewed the surveillance video and identified Ryan as the shooter.
Investigators also say Deleston was heard talking about being in possession of a 9 mm pistol on a few occasions, starting on June 24.
Then, detectives said they used a confidential informant to purchase the handgun from Deleston on July 15. Through ballistic tests, officials were able to confirm the pistol was the weapon used to kill Marley Lion.
"The outcome of this investigation is the direct result of the outstanding dedication and commitment displayed by a host of detective and police officers," Mullen said.
Two other people, 31-year-old Julius Terrell Brown and 27-year-old Bryan Latrell Rivers, are also charged with attempted armed robbery and murder in the case. Court documents state they were with Deleston just before the shooting and even passed the murder weapon around before Deleston eventually took the gun.

According to court officials, Julius Brown has been arrested for murder before. Authorities say those charges were dropped when the only witness was killed.
Brown, who police say was with Deleston when they found him near the scene, is also charged with obstruction of justice after police say he provided an alibi for Deleston. Police say Brown was the man captured on surveillance video walking to the left of Lion's SUV, minutes before Deleston approached the vehicle from the right.
Rivers has also been charged with distribution of an imitation controlled substance, possession of a firearm with an obliterated serial number and possession of a firearm by a convicted felon.
Police say they arrested Rivers on July 17 after he sold them cocaine base which later tested negative for cocaine. While he was in custody, investigators questioned him about Lion's murder.
Court documents state Rivers told detectives Deleston let him hold a 9mm pistol on June 13, three days before Lion's murder. When shown a photo of the murder weapon, detectives said Rivers confirmed he had held that weapon in his hands.
A fourth person, George Brown, was also charged with accessory after the fact of the murder and possession of a handgun with an obliterated serial number, but details on his involvement are sparse.
"Those who choose a life outside the law. This is my message to you. In Charleston, we will catch you and you will go to jail," Riley said. "Your crime might be in the darkest of the night with seemingly no one around, but we will catch you and you will go to jail. There is no place to hide. We will catch you as we did with Marley Lion's killers."
Lion, of Johns Island, was a recent graduate of Academic Magnet High School and was set to attend Clemson University in the fall. A music festival to honor his memory was held this past Sunday at James Island County Park.
"I am proud today of the men and women who worked so hard to bring these criminals to justice and I know that Marley would be proud to," Mullen said.
Mullen said that the case brought back memories of another teen's murder.
"I've responded to a lot of homicide scenes since I've been here and there are two that I remember clearly and that happened a few years ago with a 15 year old on Romney Street, Jamal Brown," he said.
Brown's body was found under an Interstate 26 overpass on June 30, 2009. Brown was found with one gunshot to the head and another in his arm. Investigators say that Brown was targeted because his brother had lost an amount of drugs.
"Both of these [cases] were senseless, violent acts that should not have to occur to anyone, especially to people of these ages," Mullen said.
Mullen, who was visibly shaken during the press conference, said the case impacted him and his staff as they continued to work the case.
"I take this personally, these people take it personally," Mullen said, pointing to his staff and city officials. "We spent a lot of sleepless nights worrying about what's going to happen next. You never want to get the call that there was a murder. But you certainly don't want to get a call that it's a murder which is a juvenile and it's absolutely for no reason at all."
Tuesday would have marked Lion's 18th birthday.
"The journey for justice is just beginning," said 9th Circuit Solicitor Scarlett Wilson, who was also in attendance at the Tuesday press conference. "Our hearts go to the victim's family. It's going to be a long road and they are going to need your support ... and they certainly, certainly have all of ours."
Deleston was denied bond for murder and attempted robbery, and given a $200,000 bond for charges of possession of a firearm during the commission of a violent crime and a firearm with an obliterated serial number.
Rivers was given a $300,000 bond for distribution of an imitation substance, possession of a firearm by a convicted felon and possession of a firearm with an obliterated serial number. Brown was given a $100,000 bond for obstruction of justice.
Both Julius Brown and Rivers are expected back in court on Wednesday to each face a charge of murder. George Brown is also expected in court on Wednesday to face charges of accessory after the fact of the murder and possession of a handgun with an obliterated serial number.
Copyright 2012 WCSC. All rights reserved.